Travis And Summer Flaherty Achieve Disruptor Rank In Uforia Science
April 18, 2020
By Team Business For Home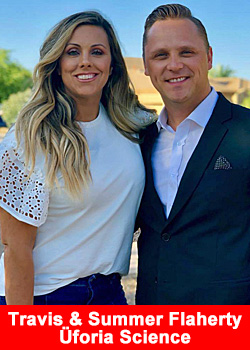 Travis And Summer Flaherty, who are well known in the industry for their "family first" culture, are the first distributors in Uforia Science history, to achieve the prestigious rank of  Disruptor.
Corporate defines Disruptor on their website as follows:
"To be a disruptor is to welcome discomfort. A disruptor learns from what is known and explores the unknown. They are willing to test, challenge, and push themselves to discover and create new horizons. They are fiercely bold and willing to challenge the majority opinion."
Travis and Summer have been in the network marketing industry, since 2005. After the down turn in the economy in 2008,  and losing everything, Travis and Summer turned to network marketing as a solution. Their hope is this promotion demonstrates that, even during the troubling times we are all facing, you can accomplish your goals, if you stay focused.
To quote Travis,
"It's more important, now than ever before, that we lead with empathy, love, and care. Don't blast someone with your product, or your opportunity. As connectors, we should all be having a record breaking number of conversations right now!

Reach out, connect, find out how people are feeling. Seek to better understand the challenges your prospects are facing. Ask, if they would like some help in those areas. In short, SERVE DON'T SELL!"
 Uforia Sciene pre-launched in January, 2019. Travis and Summer's organization has rapidly grown to over 8,000 customers/reps in the United States and Canada. One of the things the Flaherty's are most excited about, is the retention that Customized DNA Nutrition offers.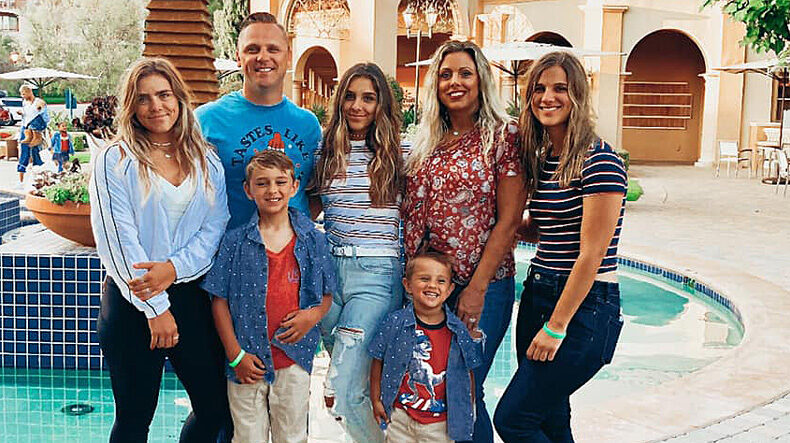 Last month, the Flaherty's had an impressive 86% of their total organizational volume come exclusively from Auto-ships.
About ÜFORIA Science
ÜFORIA is the only company that takes your DNA to create truly one-of-a-kind custom nutrition made just for you. Our DNA Test unlocks the secrets to your "Actionable Genes" and their influence on your body.
With nearly 400 million unique formulas, this is your very own customized nutrition. Decades in the making – this is exclusive and proprietary software and technology.
To ensure quality and privacy, your DNA analysis is performed in a US laboratory that is CLIA certified and HIPAA. At ÜFORIA™ we exceed the leading security standards and your personal information is kept confidential and secure. For more information please visit www.uforiascience.com
Recommended Distributors ÜFORIA Science