ibüümerang Doubles Down With Up To $2 Million In Stimulus Bonuses
May 14, 2020
By Team Business For Home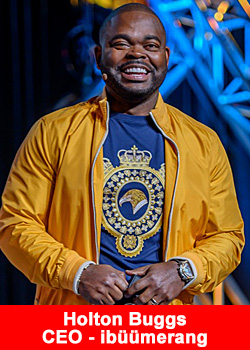 In April ibüümerang announced its Economic Stimulus Plan that featured up to $1 million in additional bonuses for Independent Distributors (called Ambassadors in ibüümerang).
The promotion was very successful and exceeded expectations so the company will double down in May with a second-round that will pour in up to $2 million more in additional bonuses.
CEO Holton Buggs said
"It's not the government's job to take care of our people, it's ours as well. In April we allotted for a budget of $1,000,000 in available bonus money. We had our biggest month in the company's history. But that's not enough we are doubling up in May with up to $2,000,000 in available bonuses."
ibüümerang will reward its Ambassadors for milestones reached while also maximizing rewards for new Ambassadors looking to start their own home-based business during this time of uncertainty.
"We believe that what gets rewarded gets repeated,"
says ibüümerang Global Master Ambassador, Mr. Edwin Haynes.
"This company has always been about giving, and it seems like the more we give, the more it comes back. Goodwill and profits are coming back to us and our ibüümerang family. That's the purpose of the stimulus."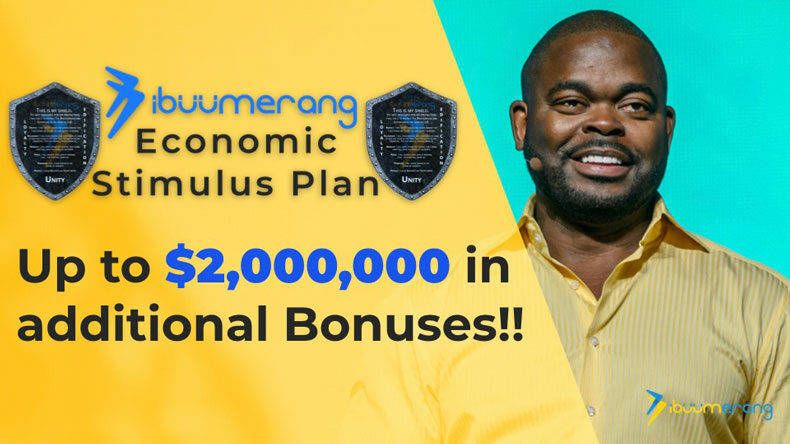 About ibüümerang
Officially launched on September 1, 2019, ibüümerang is taking an evolved approach to direct selling by leveraging a unique combination of technology and services to support Ambassadors to succeed.
Our vision is to be a consumer-centric company focused on the philosophy of giving back. Our mission is to create a worldwide movement to empower people via the PRIB™ (Perpetual Residual Income Builder), to leave a legacy to future generations, and to support The BüüM Foundation in providing an abundant life for every child on the planet.
In April 2020 ibüümerang was named the number one fastest growing Direct Sales company in the world out of 500 companies by Business from Home.
For more information on ibüümerang, its top tier executive team, and its overarching philosophy, please visit the company website at www.ibuumerang.com.
Recommended Distributors iBuumerang