Isagenix Drops Lawsuit Against Modere For illegal Recruiting
May 16, 2020
By Team Business For Home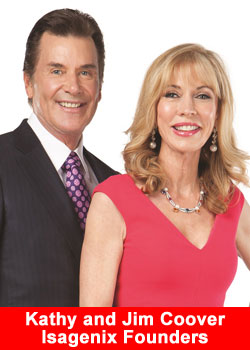 In February Isagenix filed a lawsuit against Modere for illegal recruiting.
According to an announcement to their top leaders Isagenix has withdraw the lawsuit for "strategical reasons". Modere stated upon the withdrawal: "
"We believe the Isagenix Lawsuit was improper and unfortunate."
At the same time Isagenix seems to start new legal proceedings in Australia against former Isagenix associates:
The announcement to Isagenix leaders:
"As a family-owned, nearly twenty-year-old company with a deep legacy of time-tested training and producing the highest quality products, Isagenix is determined to protect and support our Associates as they build their businesses. Legal measures are never something we take lightly but are sometimes necessary to protect our brand's stellar reputation and defend our own.
To that end, today Isagenix will be commencing legal proceedings in Australia in our ongoing case against individuals in Australia we believe continue to raid and prey upon the businesses of their formerly fellow Isagenix Associates in violation of the contractual obligations they owe to Isagenix and, we believe with irresponsible earnings and product claims.
This is the next phase of advancing our legal efforts in Australia to strengthen and protect the Isagenix brand and sales force.
At the same time, it appears our legal measures in the United States have been heard loudly, clearly, and, most importantly, have been effective for the time being. You may recall that earlier this year, we filed a lawsuit in the U.S. against a competitor company for encouraging and engaging in raiding activity attacking our brand and Associates.
Now that our message has been received loud and clear—after our numerous requests, pleas, and finally legal action—we have strategically decided to voluntarily withdraw our U.S. case and focus our full legal attention in Australia.

We have preserved our right to refile the U.S. case at any time, and we will be standing by to do so if the raiding or other unethical activity in the U.S. picks back up.
We cannot allow a competitor, or anyone, to go unchecked when attempts are made to undermine our most important asset and partner in our business—our Associates.
After nearly twenty years in the health and wellness business, Isagenix is proud of the way we focus on our products and the hundreds of thousands of Associates around the world who promote them. Quality counts. And it's what has kept our customers coming back over and over again."
About Isagenix International
Established in 2002, Isagenix provides systems for weight loss, performance, vitality and well-being, personal care and beauty, and financial wellness​. With more than 400,000 customers worldwide and more than 100 products, packs, and systems globally, the company is committed to supporting healthy change in its customers' and independent distributors' lives.
Isagenix shares its products and solutions through a network of independent distributors in 14 markets: the United States, Canada, Puerto Rico, Hong Kong, Australia, New Zealand, Taiwan, Mexico, the United Kingdom, Ireland, the Netherlands, Belgium, Spain, and South Korea. Isagenix is a privately owned company with headquarters in Gilbert, Arizona. For more information, visit Isagenix.com​.