Jeunesse Receives 24 Awards In 2020 Communicator Competition
May 26, 2020
By Team Business For Home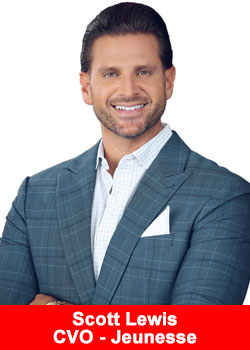 The Academy of Interactive and Visual Arts (AIVA) has determined winners in the 26th annual Communicator Awards, presenting Jeunesse with 24 awards — nine Awards of Excellence (the competition's highest honor) and 15 Awards of Distinction.
The Communicator Awards is an international competition honoring the best in advertising, corporate communications, public relations and identity work for print, video, interactive and audio.
"We congratulate our Marketing and Communications team for once again receiving high praise from AIVA for their talent and creativity. The work they produce is critical to our global family of Jeunesse Distributors as they share the Jeunesse story and brands around the world,"
said Jeunesse Chief Visionary Officer Scott Lewis.
"We are honored to be among this year's winners."
Two of the company's newest product lines garnered multiple awards. The E·VŌK Essential Oil Blends product line earned six awards for packaging, logo design, print projects and the product launch video. MX2O, a new dietary supplement, garnered four awards for the packaging and logo design, brochure and launch video.
The latest Jeunesse videos also won several awards. "What If," an engaging video showcasing the opportunities and benefits of the Jeunesse lifestyle, received four awards, and the Jeunesse 10-Year Anniversary video, which documents the first decade of the company's extraordinary success, earned three awards.
Jeunesse also received awards for the "We Live Jeunesse" company magazine, MonaVie Active packaging, 2019 Jeunesse Travel recap video, Play Jeunesse mobile app and ShareJeunesse.com marketing tool website.
The Communicator Awards, which drew more than 6,000 entries in 2020, are curated and judged by the AIVA, a body of leading visual arts professionals that represents a "Who's Who" of acclaimed media, advertising and marketing firms, including: GE Digital, Spotify, Condè Nast, Disney, Fast Company and many others.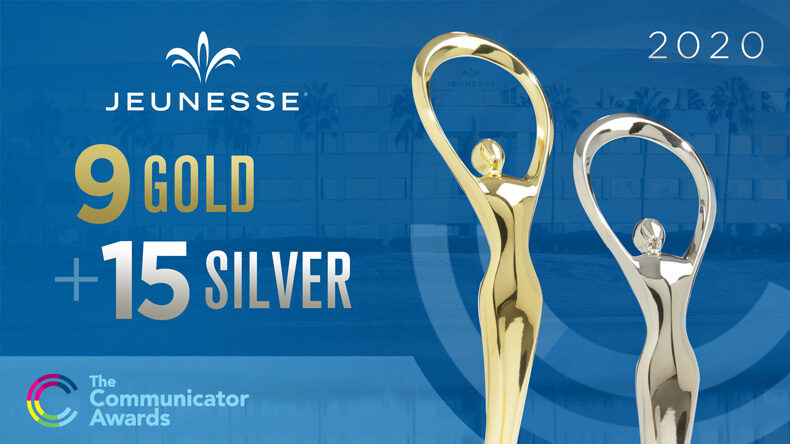 About Jeunesse
Jeunesse is a global direct selling company with a mission to positively impact the world by helping people look and feel young while empowering them to unleash their potential. The company's exclusive skin care and nutritional products form a comprehensive Y.E.S. Youth Enhancement System.
With multilingual customer service, back-office support and a global enrollment system, Jeunesse utilizes a cutting-edge platform to share innovative products, training, and support through 32 fully operational offices to markets in over 145 countries. Learn more at jeunesseglobal.com.
Recommended Distributors Jeunesse