Leonie Reilly From the UK Achieves Diamond Rank At Valentus
May 8, 2020
By Team Business For Home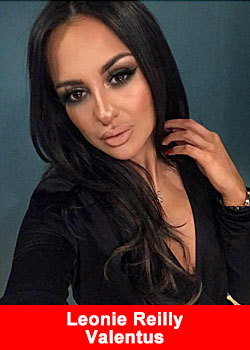 Leonie Reilly stated upon her achievement:
16 months ago, I was a Nationwide student property manager for 6 years and I had a 'good' corporate job, but I just wanted more for myself and knew I wanted to work for myself – I just didn't know how, or where to start! It was at this point that I found Valentus.
I had never done Network Marketing before, and literally started from scratch.

I started to educate myself and improve myself both within the industry and as a person. I learnt about mindset and listened to endless podcasts and watched training from incredible leaders etc. I had found a passion.
Within 3 months, I had generated enough of an income to go full time with Valentus. It was all I wanted to do, I was literally living and breathing it and was being rewarded very well financially.
3 months later I had hit my fifth promotion and started to build globally, and then 10 months later, in the shortest month of the year, I hit my Diamond rank, and have now qualified for the car bonus.
I can't even begin to describe how good it feels to be able to set my own schedule every single day! My job is literally to help others generate an income from home and it is so rewarding – I am addicted. I have made lifelong friends through this industry and have grown so much as a person in so many ways.
Last year I went on so many holidays, 4 of which were in the same month! We just travelled around. Every time we landed back in the UK, it was raining and so we took off on another flight – how amazing is that! And I still managed to put 5 figures into a savings account.
Anyone can do this, I started with nothing, no contacts, no experience, no clue what I was doing! Just over a year later I am earning 4 figure weekly pays and setting my own schedule every single day.
I am even more passionate about my business now than I was at the start! Helping your team quit their jobs and cut down hours is simply the best feeling in the world, and I won't ever get bored of that.
About Valentus
In Latin, the word "Valentus" means "prevail," defined as proving to be superior in strength, power, and influence. Recognizing that, we couldn't have picked a more fitting name for a company that strives to be the example in an industry that deserves a leader to follow.
Since day one, our focus, our passion, and our commitment have been to create a company, a product line, and an opportunity built on a foundation of integrity.
From creating significant levels of income, to building strong networks, healthy long-lasting relationships, making new friends, participating in activities you never even knew existed, having the time to do the things you love with the people you love to be with, VALENTUS can help you PREVAIL in ALL of your goals! For more information please visit www.valentus.com