Valentus Top Earner John Haremza: "We Will Do $200+ Million Within The Next 2 Years"
May 5, 2020
By Team Business For Home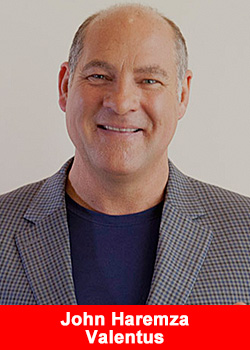 We always value John Haremza's input and opinion.
John is an acknowledged leader in our industry with 31 years and $24 million in lifetime earnings. He is author of "Right or Almost Right".
He has always been a servant leader and is an incredible example of what this industry offers.
In touching base with John I was delighted to hear how grateful he was to our home-based industry and to Valentus.  With all that threatens our world today and so many people living in fear and frustration experiencing major anxiety and even depression with worry of what their future may be.
Those of us in a home based business are able to stay out of harm's way and continue to grow and build a business around the world. He believes as I do that this industry network marketing, our home-based business is poised to go to a whole new level.
People who may have never looked at or had an interest in a home-based business are now considering this as an option to build additional security to subsidize their income or maybe as a completely new career path.  We should all feel incredibly grateful and fortunate for our homebased business and feel empowered to share what we have with the world.
John shared that Valentus had a tremendous April plus rank advancements as shown below, including Hannah Gallagher who became a Blue Diamond right in the middle of this pandemic.  She is new to network marketing, only 24 years old and our newest and youngest Blue Diamond.
This is a partial list of those who qualified as Diamonds and above in April.
Hannah Gallagher – Blue Diamond
Megan Speers – Triple
Jade Fisher – Triple
Laura Hibbert – Double
Raegan Hipwell – Double
Sian Page – Diamond
Lara Johnson – Diamond
Christina Murray – Diamond
Lauren Shelmerdine – Diamond
Alexandra Johansson – Diamond
Lies Frenay – Diamond
Kimberley Van Der Stelt – De Peijper – Diamond
Christine Lever – Diamond
John shared that with what he knows is happening behind the scene and in the works that Valentus is the on the verge of stepping up to a whole new level of growth and support to its members around the world.
As Valentus approaches its 6-year anniversary in July, debt free, it will have done $200 million in total sales and John believes that Valentus will do its next $200 million in the next 18-24 months.
About Valentus
In Latin, the word "Valentus" means "prevail," defined as proving to be superior in strength, power, and influence. Recognizing that, we couldn't have picked a more fitting name for a company that strives to be the example in an industry that deserves a leader to follow.
Since day one, our focus, our passion, and our commitment have been to create a company, a product line, and an opportunity built on a foundation of integrity.
From creating significant levels of income, to building strong networks, healthy long-lasting relationships, making new friends, participating in activities you never even knew existed, having the time to do the things you love with the people you love to be with, VALENTUS can help you PREVAIL in ALL of your goals! For more information please visit www.valentus.com