Velovita Launches with Record-Breaking Conversion Rate
May 6, 2020
By Team Business For Home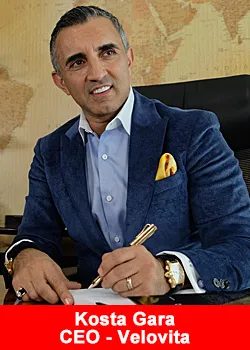 Kosta Gara and Jeff Mack have lived through decades of the ever-changing direct selling model and gig economy landscape.​
As industry experts, and through their many consultations, they noticed that more and more companies were appearing out of nowhere with tools and resources that were either based on yesterdays' model or non-existent.
The lack of industry-experienced and field experienced company executives or owners is pervasive. It's one reason why many companies are not able to go the distance to meet distributor expectations and leave many people sadly disappointed. They both agreed that it didn't have to be that way.
"Our philosophy is that anyone that entrusts a direct selling company with their time and attention should be honored and serviced with the same commitment. Our goal to create the most Member friendly and customer-focused Social Selling company has now come to fruition."
stated Jeff Mack, Co-Founder & President
Today, Velovita has drastically changed that landscape and is attracting top leaders globally with its luxury lifestyle brand. The origin of Velovita comes from their modus operandi:​ The Velocity of Life – to get more out of this life with the time that you have and with a group of supporters that are of the same mind.​ To bring that vision to fruition, Velovita built their company with the Member experience in mind.
Velovita envisions a worldwide movement of people realizing their greatest potential by providing an environment whereby technology and tradition unite to create a platform for everyone to thrive – providing a fresh opportunity for the new world entrepreneur. ​Velovita wouldn't be where they are, even before their launch, had it not been for the people that trusted in the Founders, that believed in the product and that were searching for a solid, unique, and respected home they could plant their flag in.
Velovita had a record-breaking conversion rate of 72% from its pre-launch.​ Why? Not only because of their dedicated hardworking community leaders, and builders, but because they knew that in order to build a legacy company they had to do it right the first time and they fervently built the company in months with the many resources that they had right at their fingertips.
Knowing that their greatest asset is in the field, servicing their Members is the number one priority on their list.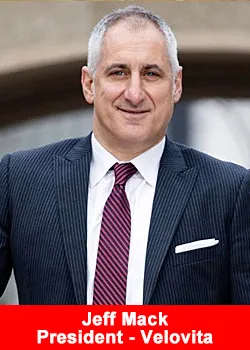 Because the company was built with the entrepreneur in mind, they are a rare breed, providing V-Packs (samples) of their flagship product, Brān​ ​Reimagined, a premium stacked nootropic; aka their Super Nanoceutical that their field went wild over.
This allowed people the opportunity to experience the product even before the launch and that gave them something tangible to build off of with real testimonials pouring in. During their launch event, which they conducted via Zoom and Facebook Live, they were able to introduce the head of each department because they recognize the importance of knowing who the field was partnering up with.
"Measure twice, cut once."
said Kosta Gara, Founder & CEO
This startup is unique because they had everything set up in-house right from inception. Their goal was to create the greatest company ready to shake hands with as a fully operational social selling opportunity that allowed Members to dive right into. A few of the resources already in place include:
Fully bilingual corporate website and back office.
Professional grade marketing tools/videos in both English and Spanish.
Bilingual Customer Service available 12 hours a day, 6 days a week.
Full access to sales reports and analytics through their new-gen V-Cloud.
Member Rewards that includes an advanced 5-year retirement plan.
A primary focus on creating well-rounded and successful entrepreneurs.
Velovita has full access to unlimited resources from pharmaceutical laboratories to global logistics, from AI-driven technologies to world-class video productions and everything else in between. They are now eagerly preparing for their official grand launch in Las Vegas on September 25th, 2020.
About VELOVITA
Founded on 90+ years of operational and field success, VELOVITA is set to become a global leader of innovation in the field of nanoceuticals, community expansion, support, social selling and education for the new world entrepreneur. Their mission is to provide an ecosystem of inspiration, education, and life enrichment. Velovita has a singular focus on the individual to increase their daily performance both mentally and physically.
For more information on VELOVITA, please visit ​Velovita.com​ or ​Velovita's Facebook page​. You may also contact us at [email protected] To join the new movement, click here for the Velovita Member Rewards. We know you'll #LOVIT! For more information please visit www.velovita.com
Recommended Distributors Velovita