VYVO's Global Expansion Continues To Russia And CIS
May 13, 2020
By Team Business For Home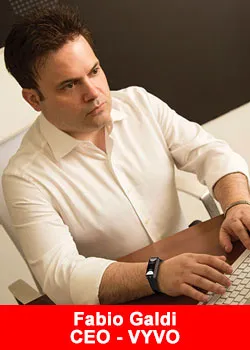 VYVO expanding strategy is focused in multiple countries, and it is increasing day by day under the company direction and the local leaders' enthusiasm.
New countries are just joining the company and starting the pre-launch initiatives to grow their base and increase the innovative business opportunity of VYVO.
Russia and the CIS area are some of the most extraordinary examples of this fast growth. Only a few weeks ago, the company started the first meeting activities only with a few selected leaders to prepare the local market.
VYVO is adopting an efficient strategy for involving new markets in its tremendous business opportunity. Initially focused on building solid foundations, which are capable of supporting their subsequent growth.
The company is doing this by involving small groups of strong and influential local leaders who take pride in driving the development of whole countries, by becoming founders of the growth.
During this elite phase, today, we are pleased to register their first important ranks in the area. This all comes while still finalizing the planning for the right momentum and growth strategy for Russia and the CIS area, despite the conditions still impacting several international markets through a period of severe limitations.
These ranks are surely achieved through their dedicated teamwork, led by an influential group already able to push the countries' development by conducting an effective network growth strategy, able to recognize critical candidates to develop more and more leaders soon.
VYVO management is excited and enthusiastic about these results. The management team is confident that the Russian market and the whole CIS area will soon guide new momentum. This will enable them to assign these countries as an important and fundamental part of VYVO development.
About Vyvo Inc
We are a technology and network marketing company, using technology to create innovative solutions for the personalized health and wellness market worldwide. We are focused on developing consumer-oriented products that protect, monitor and empower people to improve their health through daily knowledge and informed choices. We create customized solutions to help our customers manage their most important asset, themselves and their life.
Our technology driven mission matches our network marketing soul. We are all about expanding concepts of personal growth and development, not only focusing on health but also on prosperity and economic wellbeing. For more information, please see www.vyvo.com