$85,000 Awarded To The Top Teams In ibüümerang's World Series Promotion
June 16, 2020
By Team Business For Home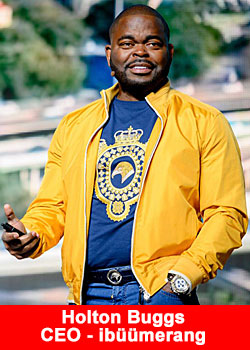 The status of the 2020 baseball season is still up in the air, but ibüümerang is making sure its Ambassadors knock their businesses out of the park with its summer World Series promotion.
The baseball schedule runs through August 16, 2020 and up to $2,000,000 in bonuses will be awarded to qualifying individuals and teams.
At the end of the two and half month season, the top three teams (based on cumulative runs scored) will win the biggest bonuses ever given in ibüümerang history – $50,000 for first place, $25,000 for second place, and $10,000 for third place.
"We have been experiencing unprecedented growth in ibüümerang, so we wanted to create a fun contest this summer with a baseball theme,"
says Global Master Ambassador, Edwin Haynes.
"We are rewarding Ambassadors for doing the things they normally do, but with new, fun incentives. The goal over the next three months is to encourage Ambassadors to grow their customer base and teams at a faster and more profitable pace, all while having a ton of fun!"
Full details can be found at ibuumhub.com/worldseries, and Ambassadors can track hits, runs, errors, scores and team standings in their back office.
About ibüümerang:
Officially launched on September 1, 2019, ibüümerang's vision is to be a consumer-centric company focused on the philosophy of giving back.
ibüümerang's mission is to create a worldwide movement to empower people via the PRIB™ (Perpetual Residual Income Builder™), to provide an opportunity to succeed without selling by offering a 5-Star Lifestyle at 3-Star Prices, and to support The BüüM Foundation in providing an abundant life for every child on the planet. For more information on ibüümerang, its top tier executive team, and its overarching philosophy, visit the company website at www.ibuumerang.com.
Recommended Distributors iBuumerang