ARIIX Forms Strategic Partnership With Shannen Global Indonesia
June 30, 2020
By Team Business For Home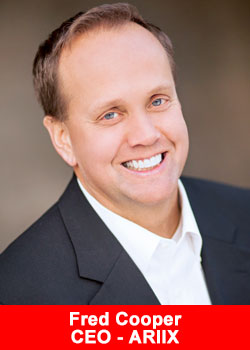 ARIIX, a unique and disruptive international opportunity company that promotes healthy, toxin-free living, announced its merger with Shannen Global Indonesia, an Indonesia-based network marketing company that creates beauty products for the empowered woman.
Founded in November 2018, in just 20 short months Shannen Global Indonesia achieved sales revenue of $40 million USD.
ARIIX continues to experience explosive worldwide growth and achieve record sales, and this new merger will further fuel ARIIX's international presence and global expansion. ARIIX is officially open in 22 markets around the world, and with the advent of Shannen Global Indonesia, Indonesia will now be ARIIX's 23rd Market.
Winner of the 2019 Star in Cosmetics Product Award, Shannen Global Indonesia creates expertly crafted beauty products to help women feel radiantly beautiful and confident. Shannen believes every woman is uniquely beautiful and highlighting a woman's inherent beauty is at the very heart of the company's core values. With a robust business model that has already yielded incredible success, and a mission to help women become more empowered, Shannen Global offers 17 beauty products across its four product lines.
Combining forces provides both ARIIX and Shannen Global Indonesia Representatives a broader global footprint to grow their international businesses and access to more diversified product lines. Tens of thousands of Shannen Global Indonedia Representatives will unify with the current ARIIX Representative base through this merger. Shannen's products will be welcomed under the ARIIX House of Brands and will be available to ARIIX Reps as the registration process completes in each market.
"ARIIX has been looking for the right opportunity to enter the Indonesian market, and after meeting with Shannen's founders and executives, it was clear the collaboration between the two companies was exactly what we were looking for,"
said ARIIX VP of Business Strategy, Brandon John.
"ARIIX is very excited to open another market for its global Representatives and to offer a new product category through this exciting partnership! Shannen has incredible momentum and has reached amazing growth milestones in a very short period of time. Together, we aim to continue that momentum through this strategic alliance."
"Since the founding of Shannen Global, we have been passionately committed to helping women highlight their natural beauty through industry-leading beauty products," said Shannen CEO and founder Faradina Dwi Safitiri. Combined with that goal is to help women step into their personal power to achieve financial success. This partnership with ARIIX enables us to provide a global opportunity for our Representatives and share the Shannen mission on an international scale. We are both excited and honored to be working with ARIIX."
According to a report published by Fior Markets, the global beauty and personal care products market is expected to grow from $493.34 billion USD in 2018 to $756.63 billion USD by 2026, at a CAGR of 5.81% during the forecast period 2019-2026. Shannen's proven expertise in this field adds to the ARIIX strategy of significantly expanding its cosmetics line — with additional products already in development!
Through the acquisition of other direct selling companies, ARIIX consistently offers more breakthrough products and increased business-building options for discerning entrepreneurs. This latest merger marks the 10th direct selling company to partner with ARIIX.
About ARIIX
ARIIX is a unique and disruptive international opportunity company that creates efficacious, toxin-free products developed through collaboration with world-renowned experts and marketed through independent Representatives. The ARIIX opportunity and brands are available in Australia, Canada, Greater China including Hong Kong SAR and Taiwan, Japan, Kazakhstan, Mexico, the Netherlands, UK, France, Belgium, Ireland, Israel, Italy, Russia, Singapore, South Korea, Switzerland, and the United States. For more information, please visit ariix.com or call 1-855-GO-ARIIX.
About Shannen Global Indonesia

Founded in 2018, Shannen Global Indonesia became immediately profitable, having attracted more than one million Representatives and Customers to date. With a focus on the female entrepreneurial spirit, Shannen Global Indonesia offers curated beauty products to help women feel more beautiful and confident while also providing a way to achieve personal financial gains. For more information, visit shannenglobal.co.id.