Elepreneurs Raises More Than $130,000 For Health And Hunger Causes
June 17, 2020
By Team Business For Home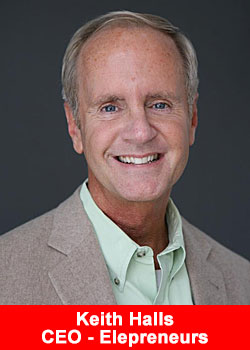 Children's Miracle Network, St. Jude's Hospital and Feeding America to receive grants from company's D.O.S.E. of Hope philanthropic initiative
Elepreneurs, a leading producer and distributor of nootropic, functional beverage products with a focus on health and wellness, recently distributed $100,000 total in grants raised through the company's D.O.S.E. of Hope™ charitable program. The recipient organizations were selected by the Elepreneurs sales force and included Children's Miracle Network, St. Jude Children's Hospital, and Feeding America.
After announcing the grants during Elepreneurs' annual conference, Happiness Revolution LIVE, field leaders raised an additional $30,000 for Children's Miracle Network. Enterprise society partner and motivational guru Tony Robbins also matched Elepreneurs' donation to Feeding America, generating one million meals for those in need.
"The hard work and generosity of Elepreneurs never ceases to amaze me,"
said Keith Halls, CEO for Elevacity, U.S.
"Without their efforts, we wouldn't be able to support these three deserving organizations offering critical support for families across the country."
The D.O.S.E. of Hope program was founded on Elepreneurs' belief in enhancing the lives of individuals everywhere. A portion of each D.O.S.E. Duo sale is donated to the causes that mean the most to the company's salesforce.
About Elepreneurs
Elepreneurs is on a mission to elevate your health, wealth, and happiness. We help you elevate your life through patented nutritional products, life-changing virtual success training, and a unique rewards program.
Elepreneurs actually builds happiness right into our powerful nutritional products. The superior, scientifically backed ingredients stimulate the happiness hormones — dopamine, oxytocin, serotonin, and endorphins — which we refer to as D.O.S.E. For more information, visit www.elepreneur.com.
Recommended Distributors The Happy Co.