GPS Officially Launches In The U.S
June 3, 2020
By Team Business For Home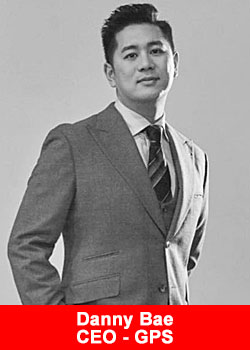 Global Platform Solution, LLC, also known as GPS, is providing U.S. consumers with an opportunity to upgrade their realities and their lives by combining their innovative product suite with a proven business model.
"Customers don't just learn from these masters – they learn and grow with them – from the comfort of home, in 3D, 360-degree Virtual Reality,"
said GPS Owner and Chairman Danny Bae.
"It's an experience like no other, and you can't just get it anywhere."
As a technology forward company, GPS is exploding onto the U.S. scene by offering an innovative and exciting Virtual Reality headset, the Pico G2, and the never-before-seen content to go along with it. Think VR is just for gamers? Think again.
Through its partnership with VR content development company VRLU, GPS is combining the fun and unique experience of VR with self-development lessons from the world's masters. Imagine learning the latest dance moves side-by-side from a top professional dancer or experiencing insane BMX tricks on the bike with a professional rider. Think Masterclass but on steroids…major steroids.
Through its innovative yet proven business model, known as direct selling, GPS provides individuals an opportunity to build a home-based business by marketing the VR device and content subscription. By joining GPS as a distributor, or an Influencer as the company calls their salesforce, individuals can unlock a robust commission and bonus structure not found in traditional business.
"GPS is a leader in a new commerce that's growing at a rate of 30 times over – in an industry that's well on its way to being worth over $800 billion,"
said Bae.
"And we're sharing our success with anyone who wants to be a part of it." 
GPS has officially launched operations in the U.S., which means individuals can become an Influencer and purchase products for their personal use. Additionally, Influencers can market the products to their networks, and as a result, earn commissions and bonuses on their sales. And by building a team of other influencers who do the same thing, they stand to earn money off their team's efforts as well.
About GPS
GPS has operations in Korea and Japan. And while GPS may be a newcomer on the scene, they are far from inexperienced. In fact, GPS represents the culmination of a vision 20 years in the making by owner and chairman Danny Bae. Danny has over two decades of experience in the direct selling space and is a proven leader in sales and marketing, international expansion, business development and leadership development.
He has developed and led tens of thousands of organizations responsible for acquiring millions of customers worldwide. As a respected leader in the space, Danny has been invited to speak and train in 16 countries around the world.
Think you have to be a celebrity or have millions of followers on social media to be an Influencer? Not anymore – thanks to GPS.  To learn more, enroll as an Influencer or become a GPS customer and experience a new reality, visitthegpslife.com.