Velovita Introduces Industry's First Double Pay Customer Program
June 17, 2020
By Team Business For Home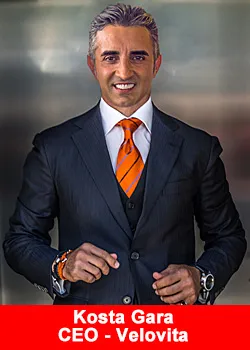 According to a Velovita press release:
Velovita's Founders' forward-thinking mindset took the traditional network marketing model and merged it with the new era of e-commerce, which notably resulted in a massive paradigm shift to their Members' financial and personal gains.
Because they bridged the gap it empowered them to create a unique social selling platform that pays not only a 20% Referral Bonus on each Customer order, for life, but also allows their purchases to count towards their weekly commissions.
This will make Velovita one of the fastest growing, and most innovative hybrid direct selling companies to launch amidst the economic downturn. Their traction comes from its unique proprietary model with a real next-gen e-commerce component.
Affiliates that love the product but prefer not to recruit, can still build a significant residual income through product sales with zero investment. This has been well received by thousands during this time due to Velovita's commitment to community and cause.
To top that off, during their Facebook live weekly overview, the Co-Founders, both personally announced that they're proud to be pioneers of this new industry's first double pay customer program.
The rising success of Velovita is that they have created a true 5x Win Model to benefit all stakeholders; their Customers, their Affiliates, their Members, the economy, and last but not least, the company itself.

Since catching the wave of new world entrepreneurs that have emerged, making their number one focus the consumer, sharing Velovita's flagship product has never been more attractive. Brān Reimagined assists people with their energy, mood, focus, and cravings.
Besides an array of positive product testimonials, there is a multitude of benefits for all who go on their #LOVIT monthly auto-ship they refer to as V-Fill along with receiving a 10% discount. As many families are in a time of need, Velovita offers a major shipping discount for their US Members, only. And with a holistic approach to their pricing model that makes sense for all, especially the Customer, everyone has been grateful for the affordability to get started in this business.
About Velovita
Founded on 90+ years of operational and field success, VELOVITA is set to become a global leader of innovation in the field of nanoceuticals, community expansion, support, social selling, and education for the new world entrepreneur. Their mission is to provide an ecosystem of inspiration, education, and life enrichment. Velovita has a singular focus on the individual to increase their daily performance both mentally and physically.
For more information on VELOVITA, please visit Velovita.com or Velovita's Facebook page. You may also contact us at [email protected] To join the new movement, click here for the Velovita Member Rewards and #LOVIT!
Recommended Distributors Velovita