VYVO Delivers Special Super Cars To The Winners From Japan
June 18, 2020
By Team Business For Home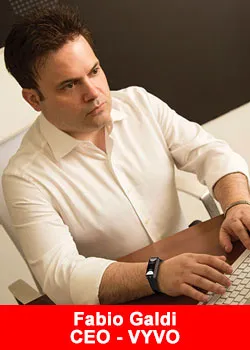 According to a VYVO press release:
VYVO's Super Car Promo's fantastic rewards were assigned after it was released a few months ago. The 3 winners from Japan received their prize last week, and now they can celebrate their success at high speed.
Mrs. MAMIKO NONAMI, President Millionaire, is the winner of the sportive Audi S3 Sportback. In Mamiko's words, she felt tremendous emotion for the real commitment she dedicated to many parts of her life in order to achieve the extraordinary result of this prize.
Mr. SATOSHI SUNADA and his wife YUI, President Millionaires, received an elegant Mercedes Benz E-Class for their heartfelt commitments to VYVO Japan and their personal desires to expand their VYVO business activities to a much higher level.
A luxurious and elite Ferrari Portofino has been won by the two Grand President Millionaires, MICHIHIRO KATAOKA & KAZUYA MARUYAMA. A special car for the two top leaders that are driving the VYVO success in Japan.
These winners demonstrated exceptional leadership qualities and a profound commitment to bringing the company to a much higher level of the network marketing profession in Japan.
The delivery, initially scheduled for last April's local Diamond Camp, was postponed due to the health emergency spread around the world in recent months. Now it has been carried out without being connected to an official event. (Look at the delivery here: https://vimeo.com/429916861).
Due to the interruption, the cars will be shown at the next Diamond Camp in Japan next July 11th, where the winners will have the opportunity to share their successes. These great leaders will take the chance to guide the local network of distributors towards more extraordinary achievements, under the common banner of the VYVO opportunity.
VYVO expresses the most enthusiastic congratulations to these super winners for their incredible hard work and contributions to VYVO Japan.
About Vyvo Inc
We are a technology and network marketing company, using technology to create innovative solutions for the personalized health and wellness market worldwide. We are focused on developing consumer-oriented products that protect, monitor and empower people to improve their health through daily knowledge and informed choices. We create customized solutions to help our customers manage their most important asset, themselves and their life.
Our technology driven mission matches our network marketing soul. We are all about expanding concepts of personal growth and development, not only focusing on health but also on prosperity and economic wellbeing. For more information, please see www.vyvo.com