Kuvera Brazil Event With Special Guest Eric Worre
July 10, 2020
By Team Business For Home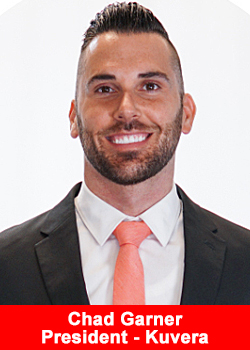 As Kuvera now looks to focus on Brazil, a special event has been planned by Team Elevate on Saturday, August 1st, at 3:00 pm eastern time. Network Marketing Pro and author of "Go Pro: 7 Steps To Becoming a Network Marketing Professional", Eric Worre, will be presenting as a special guest.
For more information about the event and to register, click here: Live-Kuvera
Eric Worre rounds out the Kuvera event by motivating those who desire to create additional streams of income and achieving their best self. 

Eric's goal to raise the standard of the Network Marketing profession aligns with the vision of Kuvera.
After seeing continual growth in the first half of the year, Kuvera begins the second half of 2020 with tremendous momentum. Having established markets in France, Germany, Canada, Italy, the US, and Japan, Kuvera now looks to expand its footprint into Latin America.
New products, price points, and education specifically designed to succeed in emerging markets like Brazil, are allowing Kuvera to capitalize.
Since January, Kuvera has seen massive growth from new teams in Germany, Austria, Switzerland, Belgium, Italy, and most recently Portugal.

With the recent emphasis on the Portuguese language, it naturally makes sense now to explore the Brazilian market.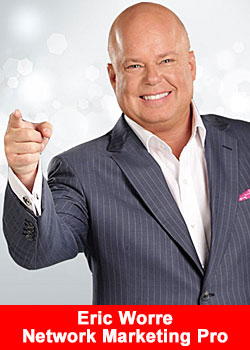 Kuvera's products teach individuals personal financial management and introduction to the world's financial markets. In the midst of the financial fallout from the global pandemic, Kuvera's services are in high demand.
Kuvera continues to evolve as each team provides new insight and inspiration. In addition to Brazil, Kuvera has new teams launching in Turkey, Russia, and Ukraine and several Arabic markets.
About Kuvera
Kuvera, a subsidiary of Investview, delivers financial education, technology and research to individuals through a subscription-based model. Kuvera provides research, education, and investment tools designed to assist the self-directed investor in successfully navigating the financial markets.
These services include research, trade alerts, and live trading rooms that include instruction in equities, options, FOREX, ETFs, binary options, crowdfunding and cryptocurrency sector education.
In addition to trading tools and research, Kuvera also offers full education and software applications to assist the individual in debt reduction, increased savings and budgeting.
Each product subscription includes a core set of trading tools/research along with the personal finance management suite to provide an individual with complete access to the information necessary to cultivate and manage his or her financial situation. For more information, please visit kuveraglobal.com