Lyconet Is Revolutionizing Its Business Model
July 23, 2020
By Team Business For Home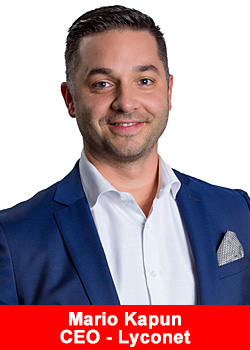 This summer marks a new era for Lyconet. With the vision to make people successful, the network marketing company has set a new path of increased transparency, simplicity and flexibility. At the heart of these improvements lies the brand-new myWorld Benefit Store.
A key component of any company's success is to continuously adapt itself to the needs of its customers and business partners, while also staying true to its core values. Lyconet is setting a great example and has clearly demonstrated that adaptability and authenticity can go hand in hand. And the brand-new myWorld Benefit Store is a perfect example.
The brand-new myWorld Benefit Store
Lyconet Marketers and their customers have the exclusive opportunity to receive incredible shopping benefits for purchases made in the myWorld Benefit Store. The myWorld Benefit Store includes selected products from the myWorld.com marketplace as well as products and services from the Lyconet Store that will help Marketers establish and expand their business even more efficiently. The myWorld Benefit Store has everything that the heart desires combined in one single platform: amazing products and services from different categories at unbeatable prices.
Shopping with the Benefit Voucher
The myWorld Benefit Store and Benefit Voucher were successfully launched in the middle of July. Lyconet Marketers can redeem the Benefit Voucher when purchasing selected products and services in the myWorld Benefit Store and can thereby bring their business to the next level. The Benefit Voucher can also be distributed to their customers and other Marketers and give the turnover within their shopping network a real boost.
Lyconet is revolutionizing its business
In addition to the myWorld Benefit Store, Lyconet has also revamped its existing programs and features. For example, Lyconet has made its Career Boost Program even more appealing and has given its previous +Products a new look and feel.
The aim of these improvements is clear: to become simpler, faster and better. For this reason, Lyconet is placing its greatest focus on its core business: shopping.
Lyconet leaves no stone unturned when it comes to perfecting its products, services, usability and ensuring that Lyconet Marketers can make the most out of this incredible business opportunity.
About Lyconet
The Lyconet brand offers those who are interested the opportunity to establish one's own shopping network as an independent entrepreneur, to enthuse consumers across the world with the benefits of the Cashback World Shopping Community and to sell customer loyalty programs to small and medium-sized enterprises.
As a network marketing specialist, Lyconet provides a wide range of professional training, services and tools, in order to offer its sales partners (Lyconet Marketers) the best possible support in their business activities.
Lyconet thereby ensures that the network is continuously expanded in terms of Members, Loyalty Merchants and Lyconet Marketers. For more information please visit www.lyconet.com