Mind.Capital Responds To Legal Issues In Texas
July 31, 2020
By Team Business For Home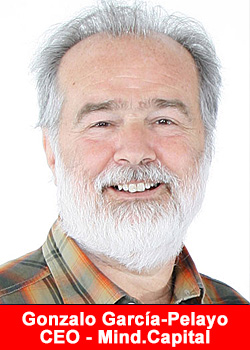 According to a Mind.Capital press release as reported on 26 July:
Mind.Capital does NOT commit any securities fraud
Company: Mindcapital OÜ
Address: Harju maakond, Tallinn,
Lasnamäe linnaosa, Lõõtsa tn 5-11.
Postkast, 11415
Registration code: 14933474
"OFFICIAL STATEMENT"
In response to our members request for information about the Order N.º. ENF-20- CDO-1814 dated July 16th, 2020 issued by the Texas State Securities Board Commissioner asking Mind Capital to "cease and desist" the offering and commercialization of investment products in crypto currencies in the State of Texas, USA, we have to let you know the following:
Mind Capital is not commercialising and has not done so to date, any product from its crypto-fiat arbitrage platform in the State of Texas.

Mind Capital acknowledges that it is necessary to be a registered agent with the Texas State Security Board in order to be able to offer any securities or investment products in Texas and it has never intended to obtain the registered agent credentials because it requires a lot of administrative and economic efforts to get this accreditation, so it is not of our interest to operate as a registered agent in the State of Texas up to the present date.
Without going deeper into the facts of whether Mind Capital, due to the activity it performs, would be legally required to have this authorization and since this is a requirement to cease and desist an activity that up to date we have not performed, we understand that this Order does not affect our platform and with that in mind our legal department is preparing a letter to be sent to the Texas State Securities Board Commissioner in order to clarify this issue.
Cordially
Mind Capital Legal
About Mind.Capital
We are experts in obtaining returns from crypto assets. Mind.capital is a high-tech system that allows returns to be obtained from crypto-assets, led by Gonzalo García-Pelayo together with an international team of experts in mathematics, economics and technology.
After several years of research, we are able to study in real time the evolution of the main crypto assets and their sale price in different currencies and find the optimum moments of buying and selling. From only 40 Mccoin, our platform allows anyone to be a participant in the returns obtained.
Gonzalo García-Pelayo has been a music producer, film director, radio host, television host and is famous for having beat the casinos in the nineties with his roulette system, the story of which was taken to movie theaters with the film «The Pelayos».
He has also written several books on betting, «The fabulous story of Los Pelayos», «Learn to play poker with Los Pelayos» y «Bet to win». In 2006 he opened his school to win at online poker "Los Pelayos Poker" and shortly afterwards, he revolutionized the world of sports betting. Now, he has put all his experience into finding a way to obtain returns from crypto assets.