Stemtech Corporation Announces New Life Sciences Advisory Board
July 23, 2020
By Team Business For Home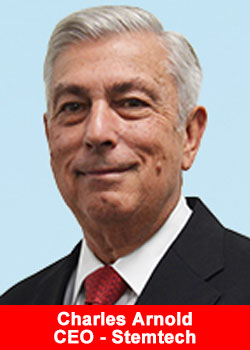 Stemtech Corporation creates the Life Sciences Advisory Board, newly designed to perpetuate the 14-year successful, proven history of products focusing on adult stem cell science.
Stemtech is the originator of the stem cell nutrition plant-based nutraceutical category and a leader providing successful business and financial opportunities. The advisors have a broad scope to counsel Stemtech given their vast formal education and experience in matters of stem cell nutrition given their range of knowledge of life sciences, business, government relations and general health and wellness.
Members of the new Board are:
Lizette B. Leos, MD
Dr. Leos joined Stemtech in 2017 having a medical degree from the University of Guadalajara, Mexico, with a focus in Nutritional Supplementation and specializing in Molecular Nutrition. Dr. Leos also has a diploma in advanced studies in Molecular Nutrition and Intelligent Food Design Program from the Monterrey Institute of Higher Education Technology. She also supports product development, appears in Stemtech video presentations and live broadcasts to Independent Business Partners and customers.
Victor S. Dorodny, MD, ND, PhD, MPH, FAAPM, FIIA, FACEP, FACHP
Dr. Dorodny, a distinguished doctor, published and experienced business manager joins Stemtech's new Board having vast knowledge in international biotechnology, with appearances on TV and radio. During his noteworthy career, Dr. Dorodny has practiced family and geriatric medicine, naturopathic wellness, anesthesiology, pain management and anti-aging medicine. He has extensively consulted with the U.S. FDA as a member of the Scientific Advisory Board, United
Nations Economic and Social Council and numerous other prestigious international, national, state and local government organizations in the public and private sectors.
Stemtech CEO Charles S. Arnold commented that
"with our Stemtech products accepted for sale in over 50 countries, I am pleased to see a new generation of Medical professionals start to evaluate additional benefits and delivery systems for our product line.

We are hoping to develop new products from our patented formulas and the best way to benefit from them. It`s so exciting to be a part of this development."
Stemtech COO, John W. Meyer, says that
"the new Life Sciences Advisory Board will keep the Company in the forefront of dynamic leadership in the adult stem cell marketplace, focusing on the immune system boosting products in this new age of health and wellness demand in the global market. The Company will continue to expand this new Board with other well qualified advisors."
About Stemtech
Originally founded in 2005, Stemtech has pioneered a new category of dietary supplement – stem cell nutrition, which has changed the landscape of health and wellness forever. Stemtech's immune system boosting natural products are designed to support the body's natural renewal system of adult stem cells. For more information, please visit www.stemtech.com