Valentus Celebrates Its 6 Year Anniversary With $200 Million In Total Sales
July 30, 2020
By Team Business For Home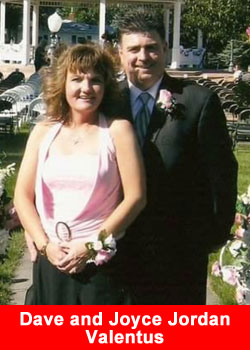 According to a Valentus press release:
Sales skyrocketed at Valentus to new heights of almost $90 million, with total sales of $200 Million.
Valentus expects to see sales of $200 Million within the next 18 to 24 months, equivalent to the 6-year total.
The 6-year anniversary celebration was seen by over ten thousand members worldwide as they joined the festivities via a live stream from Valentus Global Headquarters in Sioux Falls, South Dakota.  The live stream was broadcast in three languages: English, Spanish and Russian.
The announcement of such incredible growth set the stage for even more exciting news as Valentus announced two new products.
Zeolite, which is a natural mineral that removes heavy metals and toxins from our bodies.  It is breaking into the marketplace under the name of "Natural Cellular Detox" (NCD.) The other make you want it product is called "ThermoPerk."  It is in capsule form that can be taken by itself or with our weight loss coffees.  Taken with our coffees really gives a "kick start" of energy and vitality.
It was only one month ago that Valentus introduced our first European manufactured product called "Europa Joe."  Another announcement that brought members to their feet was that Europa Joe and other future products will be shipped from our new warehouse in Hamburg, Germany.
This will enable Valentus to bring products to our distributors and customers much more quickly. 
To better serve our members, Valentus has established our new International Call Center to help facilitate and assist all our multi-national members.
Every aspect of the business continues to be focused on.  To help aid in our growth, Valentus has developed an incredibly powerful tool to help build all our members brand by virtue of new Videos that aid in the decision-making process by new potential members.  One such tool just released is our Emulin Video formulated by our "two-time" Noble Peace Nominated Doctor, Joe Ahrens.
Enhancing our ability to communicate to the "field" is our state-of-the-art app that is continually being updated to support our members with notifications and vital information.
As with any "fast paced growing company" there are always challenges that could stop many companies from continual growth.  But Valentus knows the course that is needed to keep the momentum going.  Always looking for ways to improve and bring added value to its members, Valentus is now poised for greatness.
It was heartwarming to hear all the accolades offered to our founder and CEO, Dave and Joyce Jordan for their undying dedication to making Valentus truly a company built by distributors for distributors.
About Valentus
In Latin, the word "Valentus" means "prevail," defined as proving to be superior in strength, power, and influence. Recognizing that, we couldn?t have picked a more fitting name for a company that strives to be the example in an industry that deserves a leader to follow.
Since day one, our focus, our passion, and our commitment have been to create a company, a product line, and an opportunity built on a foundation of integrity.
From creating significant levels of income, to building strong networks, healthy long-lasting relationships, making new friends, participating in activities you never even knew existed, having the time to do the things you love with the people you love to be with, VALENTUS can help you PREVAIL in ALL of your goals!
For more information please visit www.valentus.com