VYVO Diamond Camp In Japan & Taiwan Attracts 500 Diamond Leaders
July 20, 2020
By Team Business For Home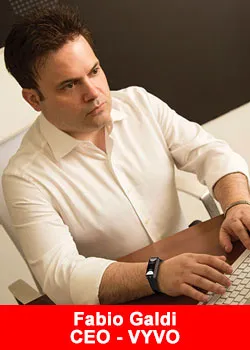 VYVO has another great success.
During the last significant session of Japan's Diamond Camp, more than 400 diamonds took part in the online edition of this periodic session. Another 100 Diamonds attended the Taiwan appointment.
The celebration of personal successes and many updates reserved for the network was the core focus of this session, ordinarily reserved for training courses of VYVO distributors within the VYVO Smart System.
As part of this innovative work system, the diamond camp is an unmissable session for those newly Diamonds rank achievers. The growth of corporate culture and guiding towards success are the main objectives. It's organized periodically on a regional basis.
These sessions, which were also attended by company executives, were also the ideal occasion to announce an exciting Power Promotion to boost the network's growth in a powerful way (https://support.vyvo.com/en-us/article/191-vyvo-power-boost-promotion-2020-07-11). As well as a fantastic future invitation for the VYVO Network: Unto the next Millionaire Club event.
This event represents a new important chapter in VYVO history, reserved for the maximum ranks achieved in the VYVO Network. All President Millionaires and all the new distributors that will reach this remarkable rank will rightly enter the club reserved for number ones worldwide. They will attend the new exclusive event in Hawaii in December.
The event will be an extraordinary moment to preview the company's news and share unforgettable moments and memories with its exceptional peers and the company's management. A joyous experience filled with luxury and exclusivity, stating the maximum expression of VYVO Lifestyle.
During this event, the company has decided to present a new program dedicated to the Millionaire Club, a special Gift Box, and an exclusive Ceramic Metal Hybrid VYVO Pay CARD. One of the card's exclusive features will be a 1 Million Dollars spending limit, with a max of 100,000 US dollars per day.
Nevertheless, these exciting features add even more incentives to give all top leaders another reason to achieve yet again or confirm their top ranks. For members reaching or confirming their President Millionaires and above Title ranks, between July 13th and November 29th, 2020, their personal VYVO Pay Card will also be filled with 10,000 VYVO Token, ready to be used for their expenses during the event.
About Vyvo Inc
We are a technology and network marketing company, using technology to create innovative solutions for the personalized health and wellness market worldwide. We are focused on developing consumer-oriented products that protect, monitor and empower people to improve their health through daily knowledge and informed choices. We create customized solutions to help our customers manage their most important asset, themselves and their life.
Our technology driven mission matches our network marketing soul. We are all about expanding concepts of personal growth and development, not only focusing on health but also on prosperity and economic wellbeing. For more information, please see www.vyvo.com