100+ OmegaPro Leaders Graduate From John Maxwell's Leadership Academy
August 3, 2020
By Team Business For Home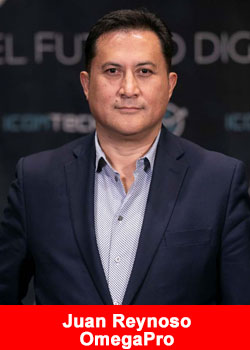 According to OmegaPro GM for Latin America, Juan Reynoso, one of the company's key missions is being fulfilled as they become more than  "just a business opportunity."
"Just last month, June 2020 we had the wonderful experience of celebrating more than 100 of our new leaders graduating from John Maxwell's leadership academy. It fulfils a vision of ours, which has always been to create a world-class company that truly impacted the market.

We knew it would be necessary to have the best trained individuals with values and principles that demonstrate the culture of honesty and transparency. All of which is necessary in order to sell a legitimate financial product or service such as ours"
Mr. Reynoso, a Certified Coach of the prestigious John Maxwell group, says the time is right for those seeking opportunity in the financial sector and believes it all begins with the right foundation.
"There's a major shift undergoing in Global banking, and this entire transformation to the new digital age has brought about a big demand in new financial advisors of digital financial products. They are needed to help educate and benefit those wanting to learn how to manage digital assets.
This is why as GM for Latin America, I've spearheaded the efforts in making it possible for our leaders to attend the John Maxwell Leadership Academy, in which the latest graduates began in November of last year (2019). The experience lasts them a lifetime and gives them the added value of not only providing an excellent financial vehicle for our partners but also an excellent opportunity for personal development in sharing the fundamentals of being a good leader."
Juan says over 250 OmegaPro leaders have graduated from the Academy to date, with more on the horizon.
"To date we have graduated more than 250 people from the John Maxwell Leadership Academy who today hold wonderful ranks in our organization. Every time we announce these ne
w certifications we have more than 100 new registrations.
All of us on the Corporate team including Mike Sims, Dilawar Singh and Andreas Szacaks are very proud of our leaders because we know and trust in the capabilities they are receiving and how this education is allowing them to be those who surround them such as in their homes and communities.
We are certainly making a big difference in the quality of life for our partners."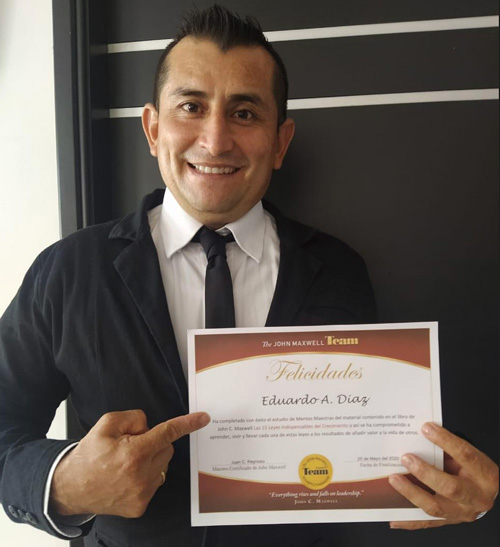 About Omega Pro
The mission of OmegaPro is to deliver a secure world class trading experience to all clients – both retail and institutional. We continually invest in new technologies and people, to provide our clients with a diverse range of trading products and exceptional trading outputs.
Moreover, we put a major emphasis on account security – we use the most advanced tools and encryption protocols and provide plentiful market liquidity to ensure your capital. Thanks to the vast market volume that OmegaPro handles and our strict risk policies, we can ensure that your account with us is secure, while connecting you to the fast paced global markets. For more information please visit: www.omegapro.world