Enhanzz Global Celebrates Its 2nd Birthday
August 4, 2020
By Team Business For Home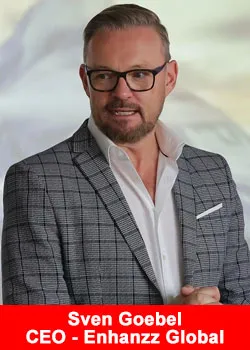 Its been the angel date 1.8.18, 2 years ago, since Enhanzz Global, the Swiss-European Network Marketing company, has opened its doors for registrations. Its has been a stellar second year for the company with growth rates close to 300%.
On August 1st, Swiss national Day, the company has released a video with powerful impressions on its past year that has been very colorful in many regards. The field leadership as well as the corporate team has performed 24/7: Powerful marketing material and tools were created, the new nutrition line WOObyEnhanzz was launched, as well as a world-class new Hanzz+Heidii product and the seamlessly-fitting B2B business model for skin care experts.
Next to that, a 100.000 CHF cash bonus program was added to make the very lucrative compensation plan even more powerful. The results came in fast: Sales tripled, registrations quadrupled and the first leaders reached the prestige Ambassador ranks. In June, just two months ago, the company officially ended their pre-launch phase and conducted a powerful virtual launch event including a virtual red carpet gala and a white party from a studio they built at their headquarters in Alpnach, called The Launch.
CEO and Founder Sven Goebel:
We were heading down a great path in our second year, however when Covid hit, we took instant action and simplified all processes even more: We lowered the sign up by 80%, streamlined the compensation plan and added a 100.000 CHF Cash Bonus Program that makes it easier for committed partners to go full-time, incase they would lose out on their other options. Especially in those insecure times, we wanted to become a safe home for our people.
As we do manufacture everything in Switzerland and Germany, we will also be safe regarding our supply chain, as we do not relate on any infrastructure with other continents involved. Everyone who wants to visit can just jump in the car and drive by at any time to enjoy our great hospitality, get to know the corporate team as well as the pittoresque Swiss scenery. We have adjusted, and succeeded.
The company has meanwhile earned trust and confidence within the industry, while at the same time its portfolio became uniquely attractive. It provides a great home for both, professional network marketers as well as those who are brand new to the industry.
Corporate offers a combined competence of hundreds of years of experience in-house and live up to the promise to close the gap between corporate and field to zero. They have network-experienced staff and senior leadership in all relevant positions and consequently understand their field's requirements at all times, understanding those cooperations as true partnerships by putting their people first.
Sven Goebel:
We are very proud of our professional and quick responsiveness to the field and the industry experience at all levels. Its a competitive advantage that we will focus on and strengthen even more in the future, as we keep growing our business, both in corporate as we as regarding our field.
About HANZZ+HEIDII
The exclusive HANZZ+HEIDII natural vegan skincare line for "HIM" and "HER", is a cutting edge, active symbiosis between nature and biotechnology, including its proprietary "Magic Swiss Code" formula, and its "Made Without" referring to its commitment that all products are non-animal tested and free of any harmful irritants and additives.
Currently, there are 9 products available for "HER" including a cleanser, serum and day/night cream; 4 for "HIM" also featuring a cleanser and serum  plus 1 unisex facial mask. For more information please visit www.hanzzandheidii.com,  www.enhanzz.com and www.woobyenhanzz.com