Industry Icons Kenny And Chante Lloyd Celebrate TAVA LifeStyle First Year In Business
September 16, 2020
By Team Business For Home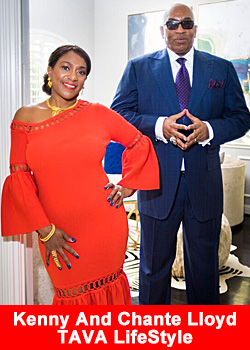 Kenny and Chante Lloyd have an unparalleled track record in the field of Direct Sales, as they helped to create over a dozen multi-millionaires, and still counting.
While Kenny could have retired happily and comfortably with his beautiful and brilliant wife, Co-CEO Chante, Kenny chose, instead, to accept and follow his altruistic purpose of helping people markedly improve the quality of their lives and drastically change the trajectory of their financial futures.
Kenny and Chante are equally committed and devoted to operating out of genuine love for people, in strength of conviction and integrity, and in a Spirit of Excellence.
Kenny had an insatiable hunger and unquenchable thirst for entrepreneurship and to have an even greater impact upon the masses craving financial freedom.  His inner drive to make a difference and contribute substantially even more to society, ultimately gave birth to TAVA.
Headquartered in the progressive city of Houston, Texas, TAVA is making its indelible mark in ways that are benefiting people in its immediate locale and outward throughout the nation and beyond. The name, TAVA, is a Hebrew word, for "Ark".
This TAVA ark was built and configured in a way that anyone can come aboard; it was built "for such a time as this." It is a high-tech, high-touch, and high-performing financial vehicle ingeniously designed to help transport ready, serious-minded, and adventuring entrepreneurs to experience and enjoy a better quality of life, a healthier lifestyle, and a more secure financial future.
TAVA proudly boasts of a product line that is results-driven. The thousands of transformational before-and-after stories and photos, shared by satisfied customers, regularly hit viral status online.
TAVA's star power starts with the company's flagship product,
Vacia, which is the company's widely-popular detox tea, designed to gently and effectively cleanse the body and bowels of everyday impurities.
TAVA's liquid vitamin extract, Vale'30, another favorite for many, helps to replenish much needed daily vitamins.
A third effective and popular product is Flare, which helps to maintain energy at optimum levels.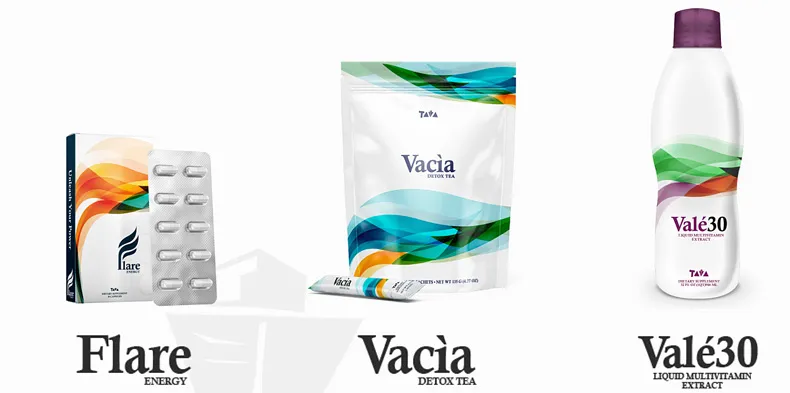 TAVA is growing exponentially and so is its outstanding product line. Its newest and especially unique product is the Kaprese CBD Infused Premium Coffee.  Boldly and aptly acclaimed as a great way to regain a sense of calm and promote a more relaxed frame-of-mind, the CBD-infused coffee provides a fresh burst of energy while also soothing one's spirit, soul, and body.
With the CBD market showing no signs of slowing down, the CBD-infused beverage market is a special and profitable niche for TAVA, one which will inevitably create a big buzz in this ever-evolving, fast-paced wellness industry.
One of the most vital components of TAVA that sets it apart from many other network marketing companies is its great philanthropic arm, TAVA Cares, Inc., a nonprofit whose mission is "to provide financial assistance, services, and resources to women diagnosed with breast cancer, their caregivers and family members in order to help them fight against and cope with the hardships of the disease."
Having accomplished so much in just its first year, TAVA Nation's 1st Annual Anniversary on October 3rd, with the theme, "TAVA STRONG!", is set to be a spectacular celebration of TAVA's great excellence and success, sharing a bounty of awards for Associates reaching higher leadership levels through amazing hard work and awesome teamwork, and a profound appreciation for the blessing of prospering amidst unprecedented local, national, and global catastrophes.
About TAVA Lifestyle
TAVA Lifestyle develops exceptional, service-driven leaders who are dedicated to their Distributor Partners to help them achieve their goals. TAVA's mission is "to provide a safe and fair environment for people to exercise their gifts and talents with the goal of creating a better life for themselves and their families."
TAVA's Leaders are committed to empowering and guiding individuals to maximize their power and resources by creating a welcoming and engaging culture that equips, enables, educates, and encourages them to reach their personal goals and live their dreams, while making a difference in the lives of others, such that they "Lift as they Climb!". For more information please visit www.tavalifestyle.com
Recommended Distributors Tava Lifestyle