New World Entrepreneurs Emerge With Velovita's Triple Play
September 10, 2020
By Team Business For Home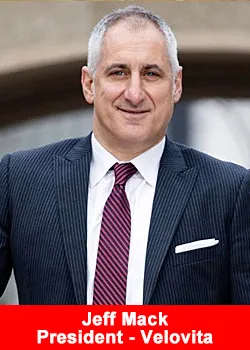 In a time where the world is searching for a major shift and escape from the new reality, the Founders of Velovita know that happy and productive Members play a huge part of the overall success of any social selling company.
Not only did they step up and lead with their flagship product called Brān Reimagined, pronounced [breyn], but they also created a community where they lead with personal development and put their Members on a pedestal as they reach for the stars and ranks.
Recognition initiatives are vital in their Member duplication system and Velovita's Triple play is not only a way to emphasize the importance of their Members getting off to a solid start in their business, but also a way to promote the activities that lead to profitability and long term stability.
"What we love about Velovita is that we have Co-Founders who understand the importance of helping the new member get off to a fast start. They know that it's a lot easier and much more fun to build faster than it is to build slower! And who doesn't love a good Triple Play?!?!" ~
Stated Mary and Richard Amoedo, Global Master Distributors.
In times like these, where many people are on the same playing field, duplication is the key. Velovita's simple path to profitability is easily duplicatable and allows people to not just recoup their start-up cost, but become profitable very quickly. Their community is culture-focused and shares the company's core values which resonates with a large global audience of the same mind – understanding that helping others is about giving before asking.
Their Member recognition strategy is unique in that it factors in their achievements through people and families they have helped do the same. And as people love to be recognized they are recognized at Velovita at all levels – personally as well as publicly.
"Unlike traditional companies, we want to celebrate Member's successes because we know that it motivates them to help more people. And in today's world of uncertainty, the more people they help the more they set themselves up for their future."
said Jeff Mack, Co-Founder, and President.
"Getting off to a Fast Start is very important as you have one chance to create your story that is worthy of duplicating – people do as you do, not as you say! Hitting Rising Star in my first week and All-Star in my first month has given me the permission to expect the same from others.

We have since developed many more Rising Stars and a Star on the team! Velovita has made this easy by attaching an incredible bonus to the concept of finding 2 and helping them find 2. The recognition packages that we have received in the mail are stunning and very motivating, despite not being able to be in group environments."
stated Angie Raymond, All-Star Member
About VELOVITA
Founded on 90+ years of in-house operational and field success, VELOVITA is on point in becoming a global leader of innovation in the field of nanoceuticals, community expansion, support, and social selling.
Their mission is to provide a global ecosystem of inspiration, education, and life enrichment for the new world entrepreneur. Velovita has a singular focus on the individual to increase their daily performance, both mentally and physically. Launched in the U.S. on May 5th, 2020, and since then has linked arms with Canada, Japan, and Mexico.
For more information on VELOVITA, please visit Velovita.com or Velovita's Facebook page. You may also contact us at [email protected]. To join the new movement, click here for the Velovita Member Rewards. We know you'll #LOVIT!
Recommended Distributors Velovita