Ulyfe Continues To Grow Relentlessly The Ulyfe Market phase begins
September 24, 2020
By Team Business For Home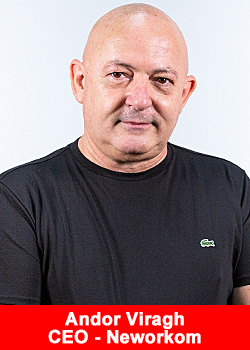 After contributing to the official launch of Ulyfe during last August, Neworkom continues its process in supporting the new social network Ulyfe.
After a few weeks, with around 50,000 active people, Ulyfe again took advantage of the Neworkom Digital Consultants to launch the Ulyfe Market phase of its project. Within the Social Network in Affiliate Marketing, commercial activities are now making their way, appearing on the Ulyfe map quickly.
The goal of creating the largest geo-localized platform of activities, professionalism, and passions takes shape in a more defined way day after day.
President and Founder of Neworkom Andor Viragh stated:
"We are really satisfied, the development of STEP1 of the Ulyfe Market phase is accelerating in a manner tirelessly, with some interesting pilot projects in Italy, Asia, and South America.

We are fast approaching STEP2 when consumption and purchases also enter in the Shared Digital Economy mechanism ".
Ulyfe, is a new generation social network based on the concept of Shared Digital Economy: a part of everything that is generated internally in the system is shared with the members of the community, built according to the principles of Affiliate Marketing.
With the imminent arrival of Site, Shop and Adv, Ulyfe's offer will complete the social networks world's transformation in high value-added services, with greater control and security of the contents conveyed.
About Neworkom

Neworkom™️ was founded in Malta in 2019 by a group of entrepreneurs with twenty years of experience in finance, networkingand community building. The need to build a pillar of excellence that brings together experts in various sectors to drive innovation, was the spark that gave rise to the concept of New Work and Communication, Community, Commerce. A place to host the dreams of others, making them come true.
Neworkom seeks, in the present, the opportunities of the future, providing people with concrete ideas to improve their lives. The ultimate goal is that the opportunities offered by Neworkom™️ can bring inspiration and innovation to everyone in the world. for more information please visit www.neworkom.com
About Ulyfe
Ulyfe™️ is a 2nd generation social network, based on a community built in Digital Sharing Economy. It is a protected environment, designed in blockchain, where anyone with a talent, who wants to express himself, exchange goods and services, whether private or professional, can find his space, online or offline, starting from the home to reach the global audience.
This starting from a specific place, a geolocalized map that starts from where you are, all around you. A part of everything that this economy generates is distributed among the members of the community. Access is possible from any device and you can be part of it by following the Affiliate Marketing system: it is only thanks to an invitation that you can be part of this community. For more information please visit about.ulyfe.com