Charmaine Watker From The UK Achieves Diamond Rank At Valentus
October 24, 2020
By Team Business For Home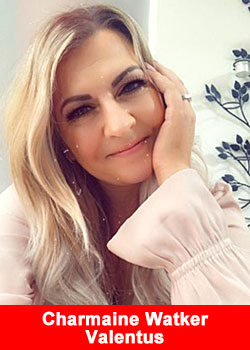 Charmaine Watker stated upon her achievement:
Being stuck financially is the worse feeling in the world. The feeling of 'I need to do something about this situation, but I have no idea where to begin'. Especially when you have a young family.
I was financially stuck 4 years ago. It wasn't pretty at all! I really did not want to go back to banking. It was a different world, and it didn't align with me at all!
I found Valentus and I have never looked backed. I have made my little business my own. Exactly what and how I want. The financial situation we faced at the beginning lifted but more importantly, more than anything, I, as a mother am present.
I have more time free than ever. I never miss a thing with my little boys. We have taken them on holidays abroad I never thought we ever could.
This is a huge deal for me. I always aspired to follow in my mum and dads' footsteps, no matter how tough things were, my sister and I were provided for.
As things got better, we travelled to many places abroad. My dad wanted us to experience the world. I want this for my boys too.
Against low confidence in the beginning, I have now gained more confidence than ever. I have learnt so much about the industry that it still blows my mind.
I am still learning and earning every day. That will never stop, it's my passion and where my heart is. I am and will always be grateful for Valentus. That I can share my experiences with others and help them is priceless and the best feeling in the world to me.
About Valentus
In Latin, the word "Valentus" means "prevail," defined as proving to be superior in strength, power, and influence. Recognizing that, we could n0t have picked a more fitting name for a company that strives to be the example in an industry that deserves a leader to follow.
Since day one, our focus, our passion, and our commitment have been to create a company, a product line, and an opportunity built on a foundation of integrity.
From creating significant levels of income, to building strong networks, healthy long-lasting relationships, making new friends, participating in activities you never even knew existed, having the time to do the things you love with the people you love to be with, VALENTUS can help you PREVAIL in ALL of your goals!
For more information please visit www.valentus.com