Juuva Rewards 70+ Distributors With All-Inclusive Trip To Cancun – Mexico
October 6, 2020
By Team Business For Home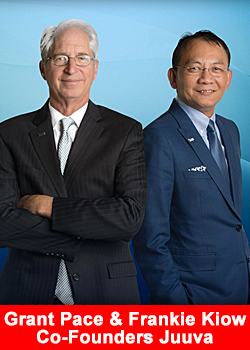 Juuva rewards over 70 individuals with all-inclusive trip to Secrets Playa Mujeres, Cancun, Mexico.
"Every year Juuva is proud to take its top performers on an amazing 7 day vacation! We call it the Juuva Vacation Club. It is a Vacation of a Lifetime…Every Time! It is open to every Juuva Distributor and the qualifications are, by design, simple and achievable."
stated Grant Pace, Chairman and CEO
This year Juuva took Qualifiers to the beautiful Secrets Playa Mujeres Golf & Spa Resort. Set within the beautiful and private gated community of Playa Mujeres, complete with famous white sandy beaches and stunning ocean views, this AAA Four Diamond award winning, adults-only, all-suite resort is perfect for a beachside getaway. Seven days of unbelievable luxury, food and fun!
Here is what attendees say about the experience:
Naomi Fox, Juuva Double Diamond:
"Juuva Vacation Club this year was again completely amazing. Like everything with Juuva it was a total under-promise/over-deliver experience. Being able to enjoy restaurants and amenities at two different resorts and have the dolphins and parasailing so close was something out of a dream. 

The beaches of Cancun are some of the best I have ever seen but I think my favorite part is being able to connect with so many amazing like-minded individuals who just love to raise each other up. It is something that I thoroughly look forward to each and every year and it is even more fun bringing others along. Hope you can join us for next year!"
Darrell & Phyllis Jones, Juuva Double Diamond:
"Juuva Vacation Club 2020 (JVC) was again a "Trip of a Lifetime Every Time.  Amazing accommodations with an ocean view, gourmet restaurants for every meal, a choice of beautiful pools to lounge around, pristine beaches, and entertainment each evening. "
The Juuva staff provide for every detail.
JVC is an opportunity for Juuva leaders to relax, mingle and to receive training to help us build legacy businesses. We have qualified six years in a row. And we are now working towards JVC 2021.  Best vacations we have ever experienced."
Ron & Julie Burgess, Juuva Diamond:
"JVC is such an overwhelmingly awesome experience! My wife and I could never afford a vacation like this before Juuva. Having every part of this 7 days experience paid for, from the airfare to all the incredible dining and activities, Juuva far outdoes itself by creating this all-inclusive experience.

Not only do the Diamonds and above get to attend, but every year Juuva finds ways that even a brand new distributor with less than a few weeks on board can earn the opportunity to attend with all expenses paid. JVC is truly a trip of a lifetime every time we attend!"
About Juuva
At Juuva, we know the recipe for a company that lasts, and we're using it to transform lives every day. Juuva was built from the ground up to do things the right way—with integrity, passion and a distributor-focused mindset.
We pay a guaranteed 50% of PV to Distributors weekly. We want our Distributors to be successful because we know they are the key to our mutual success.
Our two co-founders, Grant Pace and Frankie Kiow, possess a wealth of industry experience and expertise and our entire executive team boasts more than 200 years of successful experience with the network marketing space. These individuals set the strategic direction for our company and they will do whatever it takes to provide the finest network marketing opportunity. For more information please visit www.juuva.com
Recommended Distributors Juuva