Lyconet Launches travelWorld
October 16, 2020
By Team Business For Home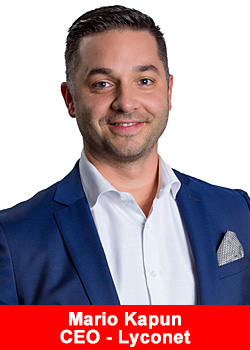 Lyconet Marketers are discovering the world anew – with travelWorld.
travelWorld is the new travel booking platform that our Lyconet Marketers have been waiting for. This new partner to the network marketing company Lyconet allows our Lyconet Marketers to get access to incredible travel opportunities.
"Travel is the only thing you buy that makes you richer"
and that is exactly the added value that travelWorld has to offer to the Lyconet Marketers. No other booking platform is better suited for the daily business and incredible lifestyle of a Lyconet Marketer. Whether they need to book a business trip or take some well-deserved timeout from the network marketing business – travelWorld is the perfect point of call for all matters relating to travel.
Surpassing the annual target
The new booking platform was first presented to Lyconet Marketers during the Lyconet Online Sensation in September 2020. travelWorld set an unbelievable milestone at the beginning of October when it reached over 1 million accommodations, thereby already exceeding its annual goal for 2020.
"We are so proud of our incredible breakthrough and are pleased to provide Lyconet Marketers with a new approach to travelling the world. And we can draw on the most attractive offers – much in line with our Motto "Your journey is our journey",
emphasizes Rainer Schuster, CEO of travelWorld.
Traveling at top prices
Even shoppers of the international Cashback World Shopping Community can also secure fantastic offers at travelWorld and can benefit from Cashback and Shopping Points with every booking. Of course, travelWorld also provides Lyconet Marketers with exclusive offers:
Marketers can save even more money when visiting the recently launched Benefit Store and booking their travels using the Benefit Voucher. With travelWorld, Lyconet has once more brought a strong partner on board, thanks to whom the company can address the needs of Lyconet Marketer in an even more targeted manner.
About Lyconet
The Lyconet brand offers those who are interested the opportunity to establish one's own shopping network as an independent entrepreneur, to enthuse consumers across the world with the benefits of the Cashback World Shopping Community and to sell customer loyalty programs to small and medium-sized enterprises.
As a network marketing specialist, Lyconet provides a wide range of professional training, services and tools, in order to offer its sales partners (Lyconet Marketers) the best possible support in their business activities.
Lyconet thereby ensures that the network is continuously expanded in terms of Members, Loyalty Merchants and Lyconet Marketers. For more information please visit www.lyconet.com