MLM Companies Looking For A Strong Partner?
October 28, 2020
By Team Business For Home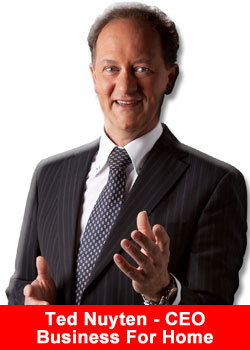 Business For Home is connecting Network Marketing companies and investors, we are NOT involved in the recruitment of distributors :).
"Without the needed expertise, running a Network Marketing company can be all-consuming to embrace and integrate the latest technology within the company.
Companies are either not seeing substantial growth or their profits start to decline and eventually plateau, while 30% – 40% of their profits go to 3rd party operational costs.
An international company is looking to acquire network marketing companies who are looking to scale and expand, however, may lack resources or funding.
The company has over 70+ years of combined experience with a global footprint, hyper-focused on the profession, and 100% debt-free.
Offering an in-house, end-to-end solution, will allow your company to streamline its services for reduced costs and a smoother operation; making it easier for you to focus on field leadership and global growth.
If you're a network marketing company with a minimum of $2 million in annual sales, at least one year in business, and are looking to expand and join and already set eco-system, please contact the Business For Home Support Desk and we will introduce you to the strong partner."
About Business For Home
Business For Home.org is co-founded by Dini Noorlander and  Ted Nuyten, CEO and Chairman of the Business For Home Foundation, which is established in year 2007, in the Netherlands under Dutch law.
Our team publish facts, figures and network marketing news. We are NOT an opinion website.
Per year, the website receives an estimated 4 + million visitors from all over the world with the majority being Network Marketing professionals with approximately 75% visiting the website looking for a new or additional opportunities.