Velovita Completes Record Month
October 10, 2020
By Team Business For Home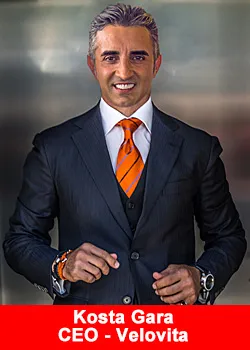 Determined to make an impact, September proved to be Velovita's most successful full month with the highest sales, and most enrolled Members since they launched earlier this year. Having a month like this, during such unprecedented times, doesn't happen out of luck.
Rather, it happens because of an experienced and tenacious corporate team, alongside determined Members and leaders; who all resonate with the company's message and vision – a worldwide movement of people realizing their greatest potential.
Many companies feel the challenge of not being able to get together personally with prospects or leaders, yet, every day the company is either hosting business overviews or professional training virtually. As many people are emerging from unemployment seeking a new profession, Velovita is making sure that as a new company itself, they support their Members every step of the way.
The difference that this modern social selling opportunity has been making on families has been unmeasurable. Their flagship product Brān Reimagined, pronounced [breyn], has been performing the leg work, selling itself by assisting with elevated mood and increased focus. However, the main selling attraction that Velovita is the most passionate about is the opportunity for impact and longevity.
Building a community with a focus on personal development and empowerment is the key to their Member's business success.
"Our team works to make genuine lasting relationships. We cater to the wants and needs of our Members while matching their long-term and overall career goals through our Member Rewards Plan."
stated Rina Chong, Director of Marketing.
While many companies were still downsizing, Velovita launched the company during the heart of a pandemic. During its conception, Velovita knew they had to make adjustments to outdated business models to attract new Members that may have never considered working in the direct sales profession. They also have a heavy focus on people that just want to sell products online and still receive many benefits almost as if they were recruiting.
Not only did they invest a few million dollars into the infrastructure, but in less than four months they have expanded to 4 countries all by doing business over Zoom. Velovita has grown every month through the summer as the right leadership has come together. They began to reach a boiling point in September, setting the stage for a prosperous Q4 of 2020 and establishing an exciting base from which to grow for 2021. They are now preparing for their Leadership Summit to be held in Miami this December.
About Velovita
Founded on 90+ years of in-house operational and field success, VELOVITA is on point in becoming a global leader of innovation in the field of nanoceuticals, community expansion, support, and social selling.
Their mission is to provide a global ecosystem of inspiration, education, and life enrichment for the new world entrepreneur. Velovita has a singular focus on the individual to increase their daily performance, both mentally and physically. Launched in the U.S. on May 5th, 2020, and since then has linked arms with Canada, Japan, and Mexico.
For more information on VELOVITA, please visit Velovita.com or Velovita's Facebook page. You may also contact us at [email protected] To join the new movement, click here for the Velovita Member Rewards. We know you'll #LOVIT!
Recommended Distributors Velovita