ByDzyne Opens First South American Office In Colombia
November 1, 2020
By Team Business For Home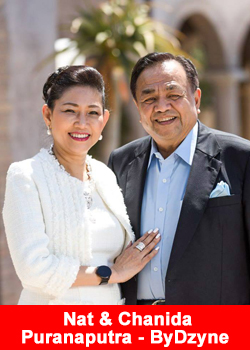 ByDzyne has achieved another milestone with the opening of its first South American office in Bogota, Colombia.
The company has already established an impressive global footprint as its products are already shipping into more than 80 nations around the world and Brand Ambassadors are flocking to this innovative and creative company from every corner of the globe.
One of the hottest growth areas of the company is in the Spanish-speaking nations of Central and South America. With this inspiring Latino momentum, ByDzyne is excited to announce the formal opening of a corporate office in the beautiful Colombian capital of Bogota.
This is the first brick and mortar presence of the company in South America and ByDzyne is confident that it will be a focal point of tremendous activity on the part of all Colombian Brand Ambassadors.
ByDzyne's momentum in Colombia shows the tremendous potential of this exotic country. The Company's Colombian leaders are an incredible group of men and women who are showing massive dedication and commitment to ByDzyne's vision day in and day out. These leaders are building tremendous teams and the rank advancements coming from Colombia are a great witness to their extraordinary performance. It is with this exceptional commitment and performance that the company has opened its Bogota office.
In addition to opening the office, the company is also pleased to announce the appointment of Mateo Pineda as ByDzyne's Business Development Manager.
He will serve as the company's key executive in the new Bogota office and will help service Brand Ambassadors throughout Latin America.  Mateo already has a foundation in the network marketing profession and has been a part of ASPRONET (Professional Association for Networkers) where he served as the manager for the Customer Support team and the Business Development group.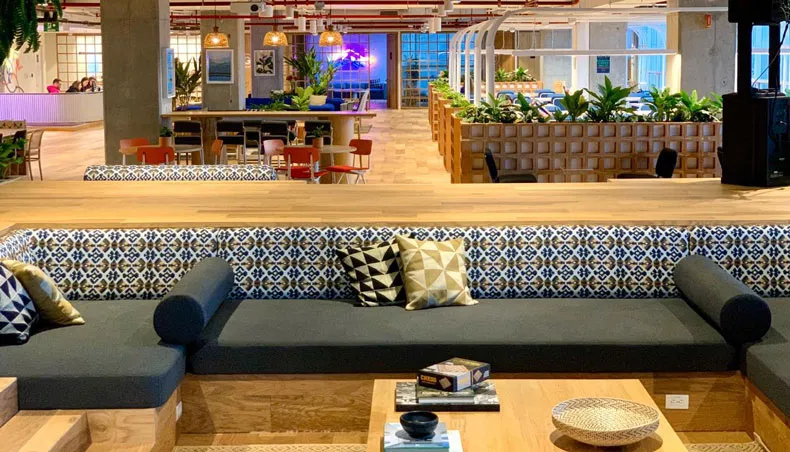 In addition to this fantastic new office, ByDzyne is pleased to announce that 10 new Colombian Customer Support team members have already joined the Bogota office. They will serve as Customer Support for all of ByDzyne's Latin American leaders and their teams. These Customer Support professionals are already playing a key role in supporting the Company's extraordinary expansion which is being driven by highly capable Latin American leaders.  They report directly to Mateo.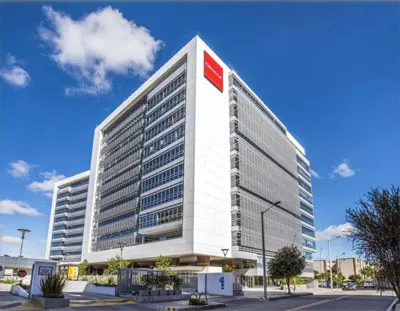 With the new Bogota office, the appointment of Mateo, and the addition of this amazing Customer Support team, ByDzyne is also excited to announce that the Company's physical products are now being shipped into Colombia.
The Company's  digital products will continue to be available, as always.
These are great moments for the Company's future in Colombia.
ByDzyne recognizes the unmatchable passion of all Colombian team members and is confident that the success levels of all ByDzyne stakeholders in this remarkable South American country will continue to be a huge part of the Company's current momentum and growth.
Spanish
ByDzyne consigue otro hito con la apertura de su primera oficina en Bogotá, Colombia. La compañía ya ha establecido una tremenda huella global debido a que sus productos ya están siendo enviados a más de 80 naciones alrededor del mundo, y los Embajadores de Marca están acudiendo a esta creativa e innovadora empresa desde cada rincón del globo. Una de las áreas de mayor crecimiento de la compañía ha sido en países hispanohablantes de Centro y Latinoamérica.
Junto a este inspirador momentum Latino, para ByDzyne es muy emocionante anunciar la apertura oficial de la oficina corporativa en la hermosa capital colombiana, Bogotá. Esta es la primera presencia física de la compañía en Sur-América y ByDzyne tiene la seguridad de que este será un foco de actividad tremendo por parte de todos los Embajadores de Marca Colombianos.
El momentum de ByDzyne en Colombia demuestra el impresionante potencial de este exótico país. Los líderes colombianos de la compañía son un grupo de hombres y mujeres increíbles que están demostrando compromiso y dedicación masiva a la visión de ByDzyne, día y noche. Estos líderes están construyendo equipos tremendos y los avances de rangos provenientes de Colombia son un gran testigo de su extraordinario desempeño. Es gracias a este compromiso y desempeño genial que la compañía ha hecho apertura su oficina en Bogotá.
Adicional a la apertura de la oficina, la compañía se complace anunciar el nombramiento de Mateo Pineda como Gerente de Desarrollo de ByDzyne. El servirá como el ejecutivo clave de la compañía en la nueva oficina de Bogotá y ayudará a servir a los Embajadores de Marca en todo Latinoamérica. Mateo tiene bases en la profesión del mercadeo en red y fue parte de ASPRONET (Asociación Profesional de Networkers), donde sirvió como director del equipo de soporte al cliente y del grupo de desarrollo de negocio.
Adicionalmente a esta nueva y fantástica oficina, ByDzyne se alegra mucho de anunciar que 10 nuevos miembros colombianos del equipo de soporte al cliente ya se han unido a las oficinas de Bogotá. Ellos servirán como soporte al cliente para todos los líderes Latinoamericanos de ByDzyne y sus equipos. Estos profesionales del soporte al cliente ya están jugando un rol clave en apoyar la extraordinaria expansión que está siendo impulsada por líderes Latinoamericanos altamente capaces. Ellos le reportan directamente a Mateo.
Junto a la nueva oficina de Bogotá y el nombramiento de Mateo, ByDzyne también está mas que contento de anunciar que los productos físicos ya están siendo enviados a Colombia. Esto es adicional a los productos digitales, los cuales seguirán estando disponibles.
Estos son grandes momentos para el futuro de la compañía en Colombia. ByDzyne reconoce la inigualable pasión de todos los miembros del equipo colombiano, y hay seguridad de que los niveles de éxito de todos los afiliados de ByDzyne en este extraordinario país Latinoamericano continuará siendo parte del crecimiento y momentum que tiene la compañía en la actualidad.
About ByDzyne
ByDzyne's multi-faceted approach disrupts the traditional industry model by first understanding that one size DOES NOT fit all. You were born into a particular culture, with unique tastes, interests, and desires. Therefore, ByDzyne™ was created with a purpose to celebrate your uniqueness and empower your extraordinary potential. The company's exceptional "culture-crafted" products meet distinct needs in key consumer markets, and their lucrative business opportunity was formulated to fuel your ideal lifestyle, as YOU see fit.
This customizable approach is a driving force that propels everything ByDzyne does and will do in the future. They proved this by already establishing 4 distinct verticals: Technology, Training, Travel and Transform. And 8 industries are represented in these diverse categories of products and services: Forex, Online Marketing, Internet of Things (iOT), Lifestyle, CBD, Skincare, Weight Management, and Wellness. At ByDzyne's core, they believe that this "Power of Choice" offers not just opportunity, but security.
Ultimately, the perfect home-based business would have a catalog full of ever-evolving products and services, that would be relevant to all people, available in all markets, and at a price point that everybody can afford.
ByDzyne's mission is to be the most influential economic and cultural force in the industry. Thus, the goal is to continue to expand their global footprint into multiple verticals to maximize your income opportunities, capitalize on trends, and gain market share in upcoming industries as they advance. Their experienced executive team strives to stand apart from the pack, and build a legacy you can be proud of; one you can truly call home. We are ByDzyne™. Where limitations don't exist. For more information please visit www.bydzyne.com.
Recommended Distributors ByDzyne