Moyn Islam Top Speaker At The Business For Home Virtual Conference
November 27, 2020
By Team Business For Home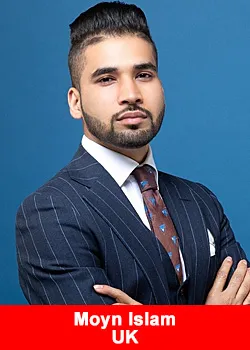 Order your "special early bird priced" ticket here
Moyn Islam, from the UK, resides in Dubai, United Arab Emirates.
Moyn and brother and business partner Monir Islam are everything that you expect an ordinary person living in the United Kingdom to be. They have worked in restaurants, at retails stores and Monir has even driven a taxi for a living. But one thing that sets them apart from others is their mindset.
Going through their lives, they felt suffocated and trapped just living from pay cheque to pay cheque. Despite making ends meet and being regular with their bill payments, they believed that they were meant for bigger things in life.
As they say, in the middle of difficulty lies the opportunity, destiny presented Moyn, who was 23 at the time, with an opportunity in the form of network marketing and it immediately struck a chord with him. In his own words, Moyn says
It wasn't hard for me to see the possibilities which this business could bring'¦ The concept of residual income. When I saw that, I was blown away.'
Fascinated with the future prospects, Moyn later introduced his brother Monir to the industry and became network Marketing Top Earners.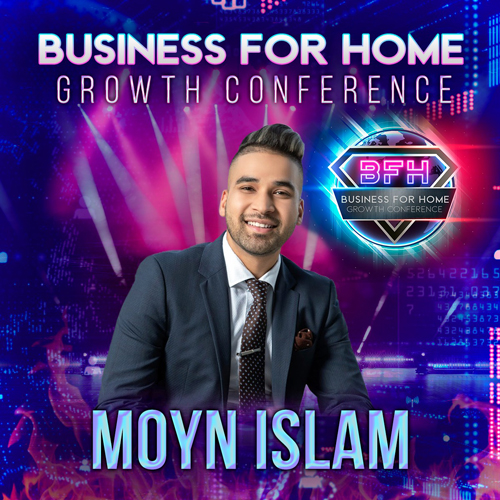 An "special early bird priced ticket" is just $35 for all 3 days!
Young network marketing leaders, fast rising stars, as their mentors will share their methods and "secrets" to recruit, team up and build a large organisation.
30+ Top speakers from Asia, Europe, Africa, Latin America, Middle East and the USA!
Order your "special early bird priced" ticket here
April 2 – 4, 2021
"What's possible for one is possible for all, Network Marketing makes ordinary people to be extraordinary".
A ticket is just $35 for all 3 days!
Order your "special early bird priced" ticket here
About Business For Home Virtual Conference
The virtual conference is delivered to you in a completely generic format. No companies or products are ever mentioned, so you will feel safe to share this ultimate training event with your Team. Emerge from this new era as a true leader. Unveil the secrets of influential network marketeers from all over the work at our event.
And there is no better place to invest in yourself than the upcoming Business for Home Virtual Growth Conference, a three-day life changing experience that features renowned legends and rising stars.
Learn how to excel in your business and be empowered by successful leaders that will provide you with the necessary tools to become a better version of yourself. For tickets please click here, for the conference overview with 30+ speakers please click here.