Robert Dean Jr. Joins Cerule
November 12, 2020
By Team Business For Home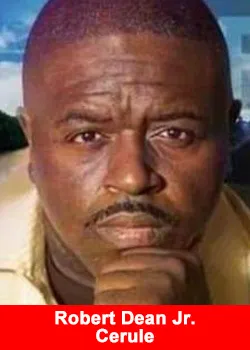 Biotech Company CERULE welcomes Robert Dean Jr., the "Millionaire Maker" and author of "The Dean Effect",  to its rapidly expanding team of Independent Business Owners.
Cerule International, the biotech company that developed the world's first clinically proven and patented stem cell enhancer, welcomes Robert Dean Jr. to its Cerule family of Independent Business Owners (IBO's). Dean is a seasoned professional in the industry, having created extraordinary lives for thousands of his team members over the years, many of whom are expected to
Dean has built successful businesses in the industry over the last 20 years,  with companies such as Tahitian Noni, where he was the number 1 worldwide producer. He has been featured in Success magazine on 3 separate occasions, and also featured in the Atlanta Business Journal. He has been personally responsible for shaping a career path for over a dozen individuals, all of whom have become millionaires in their own right.
With his huge network of over 60,000 followers across 50 different countries, Dean is planning to break some records at Cerule.
"Robert Dean knows his stuff. He is a consummate professional in all aspects of this business, with a very impressive resume. We are truly excited at the new energy he will bring to Cerule and his involvement will certainly impact our global business in a positive way.

It is so encouraging to have someone of Robert's stature become aware of, and buy into our mission of creating extraordinary lives for all. I know Robert will certainly create something extraordinary and am really looking forward to the journey with him."
says Andy Goodwin, Cerule's Chief Sales and Marketing Officer and Co Owner.
"I am very excited to join the Cerule family for a number of reasons. First and foremost, Cerule has unique products that really make a life changing impact on those who take them. They represent a paradigm shift in the health & wellness industry. Secondly, I have seen many compensation programs during my time in this industry. What Cerule has, is quite simply the easiest to understand, and for those who can build, the most lucrative plan around.

Finally, I am also very impressed with the management team and the infrastructure they have built to support us all. In any good company like this, there has to be an intersection of timing, demand and exclusivity, I can see Cerule have all three and more!….Cerule is perfectly positioned now to really build on the momentum they have generated over the last 4 years. I plan on breaking some records here and building a legacy for myself and my family."
said Robert Dean Jr.
About Cerule:
Cerule revolutionized the nutritional supplements industry with the development of StemEnhance® ULTRA – the world's first clinically proven and patented stem cell enhancer. StemEnhance® ULTRA, which remains the most studied and clinically proven stem cell support product on the market, is only available through the network of Cerule Independent Business Owners.  Cerule subsequently developed class leading, proprietary products – CyActiv®, CyActiv®Joint, and PlasmaFlo®.
Recently Cerule also developed a range of unique, all-natural skin care products including – Instant Tensor Serum, CC Cream and Micellar Gel. Cerule is privately owned with a rapidly growing network of more than 50,000 independent business owners around the world.
With offices in California, Mexico, Canada, New Zealand, Holland, France, and Taiwan, Cerule continues to support independent business owners building extraordinary lives, by bringing proven, one of a kind, wellness products to markets around the globe. For more information please visit www.cerule.com