Vyvo Opens Thailand Office In Bangkok
November 18, 2020
By Team Business For Home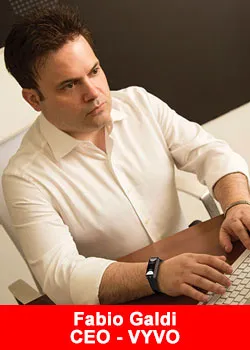 With the successful implementation of its phase 2 launch, VYVO continues to elevate its position, optimizing their networks and efforts. A central focal point of the company's development and increased growth has been reinforced by its grand opening of Vyvo's new Thailand Office.
Located at the Mitrtown Office Tower in Samyan Mitrtown, Rama IV Road, Bangkok. This new office will continue amplifying its operational duties for the strategic expansion plan that has empowered its sustainable growth.
Serving as a center for its ASEAN (Association of SouthEast Asia Nations) network, the office is fully operational and ready to provide services for Vyvo leadership, members, and users alike, in the most professional, ethical, and empowering approach. This is in the hope of further creating openings for future Vyvo business opportunities and new members, expanding the core mission of 'Making Life Wonderful' for all.
Furthermore, Vyvo's coordination between Vyvo Business Members active within the ASEAN and local industry community serves as a boost in the performance of its global yet thorough development of regional and international markets.
Vyvo Thailand's business strategy will focus on further developing a stable yet blossoming opportunity through the concept of the "Digital Health Sharing Economy". At the same time, positioning Vyvo further ahead in the digital market of health and wellness, making it possible to maintain a strong growth rate in Thailand and the entire ASEAN sector.
CEO Fabio Galdi stated:
"I have no doubts that the continued effort from our teams, leadership, and members will all benefit from the continued success we have been able to achieve through our joint endeavors.

We are extremely confident in our growth and expansion practices and strategies. I expect nothing but the best with the results of the platform we have created, specifically to drive forward a world of opportunities in the Digital Health Sharing Economy."
Among the first activities to be led by the new Vyvo Thailand Office, this upcoming Thursday the 19th of November will open a Seminar for Vyvo Members on the " Road Map to Success" from 1 PM to 4 PM, with the General Manager of Thailand, Nithisarin Damsuk and VP Sales and Marketing Sippawit Khamkaewkul.
About Vyvo
We are a technology and network marketing company using technology to create innovative solutions for the personalized health and wellness market worldwide. We are focused on developing consumer-oriented products that protect, monitor, and empower people to improve their health through daily knowledge and informed choices. We create customized solutions to help our customers manage their most important asset, themselves, and their life. Our technology-driven mission matches our network marketing soul. We are all about expanding concepts of personal growth and development, not only focusing on health but also on prosperity and economic wellbeing.
For more information, please visit www.vyvo.com