ARIIX Announces Record Sales For The European Market Of $104 Million
December 28, 2020
By Team Business For Home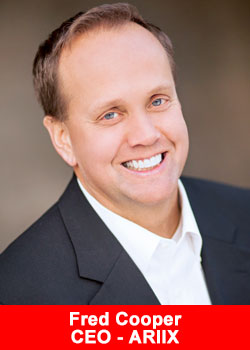 ARIIX announces record sales for the European market of $104 million with a growth rate of 209% as the fourth quarter of 2020 comes to a close.
This surge of incredible growth is forecasted to take ARIIX from $220 million in 2019 to more than $250 million by 2020's end.
This milestone is the culmination of a series of 2020 record-breaking sales weeks experienced by the region, setting new records for European sales and igniting the passions of Representatives throughout the world.
When COVID-19 changed the world, the global business landscape was transformed. Both the ARIIX corporate team and family of Representatives worked in lockstep to formulate innovative and robust business-boosting strategies to catapult grow in new ways.
Adapting swiftly and artfully with the changing times, ARIIX immediately transitioned all scheduled live events into online-only venues, yielding attendance that was two-thirds greater than projected in-person attendance. Broadcasted from Ireland and Italy, the region's biggest "ARIIX Live" event achieved a reach of more than 400,000 on Facebook alone, and overall social media engagement increased by 300 percent.
Regional growth can also be attributed to the launch of a new skincare brand, Lucim™, offering eight scientifically formulated and results-driven skincare products, as well as the relaunch of the Puritii™ Multi-Effect Air Purifier, featuring powerful new upgrades.
Achieving growth of this magnitude cannot be attributed to a single source or a single team. The European market's incredible growth was the result of Representative leaders working in harmony with the ARIIX corporate team, and greatness was achieved.
"I could talk about the strategy, I could talk about the hours involved, but I think it is most important to talk about how grateful we are for each and every one of our NewAge ARIIX family members,"
remarked Cameron Bott, Area President EMEA/CIS/Export Markets.
"All I can say is thank you from the bottom of our heart. Thank you for persevering and excelling through what many have experienced as an incredibly challenging year. Thank you for being honest and open in discussions and for strategizing with us. Thank you for your tenacity and strength. And thank you for embracing what it really means to be a brand partner.

I've never met a group of people, both in the field and on the corporate team, that have as much passion for this industry as our family does. That passion is the driving force behind this great success. We love what we do, we've just begun, and have no plans of stopping anytime soon!"
The European market has grown to become the largest region for ARIIX — increasing by 209% within the past year. With the addition of Germany, Spain, Switzerland, and expansion in French territories (Martinique, Guadeloupe, Reunion islands, French Guiana), ARIIX Europe serves a total of 24 countries on four continents with 12 worldwide offices.
About ARIIX
ARIIX is a unique and disruptive international opportunity company that creates efficacious, toxin-free products developed through a global distribution channel of independent Representatives.
Founded in 2011 and now merged with NewAge, Inc. — an omni-channel sales and distribution company with access to multiple channels, plus a network of independent business owners across 60 countries worldwide — ARIIX is one of the fastest-growing direct selling companies with a presence in over 40 countries. For more information, please visit ariix.com or call 1-855-GO-ARIIX.