ibüümerang Go Diamond, Reset And Level Up Event In Cancun Mexico
December 14, 2020
By Team Business For Home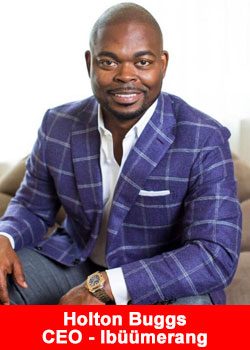 Go Diamond, Reset and Level Up was an event that brought the ibüümerang family together over four days at the gorgeous Moon Palace Resort in Cancun, Mexico. Over 800 people attended in person, and thousands more attended virtually from around the world.
The four-day event kicked off with hors d'oeuvres, drinks, and swag bags at registration! The Diamonds were invited to the Diamond Lounge where Mrs. Buggs greeted them with personalized welcome baskets and beautifully crafted cocktails.
Day one came to a fabulous end with Closet Chats, Fireside Edition at the Grand Gazebo. Mrs. Earlene Buggs, Co-founder and EVP, Special Events hosted the women's event and had over 30 ladies in attendance. Mrs. Buggs spoke about the vow of friendship and the blessings of sisterhood.
Day two began with a talented mariachi band, pictures and lots of fun. Mr. Holton Buggs, CEO of ibüümerang, opened the general session with a keynote message filled with an emphasis on Zence and Bill Genius as big wins for the last quarter of 2020. He also spoke about the next steps as ibüümerang moves into 2021. The General Session finished with Mr. Johnny Wimbrey, Black Diamond Ambassador, rounding out the day sharing his proven philosophies and wisdom on leadership and growth principles.
Watch the Go Diamond Cancun, Reset and Level Up video below to relive the fun and excitement in Cancun.
The Welcome Reception was themed, Go Diamond Mexican Style. It featured festive music, food, and drinks from the region.
Day three kicked-off with the General Session led by Mr. Edwin Haynes, ibüümerang Global Master Ambassador. He shared the essence and underlying meaning of LUE (Loyalty, Unity, and Edification.) Mr. Buggs unveiled the new Star Achievers Program, slated to be implemented in February 2021. He wrapped up the general session with an impactful recognition for our newest lady Diamond Ms. Ellan Smith from Bermuda.
That evening, an incredible pool party replete with a foam cannon, food, drinks and a DJ had the entire ibüümerang family dancing poolside!
After a memorable night, Saturday morning began with Flight School, live from Mexico, with the Diamonds. Saturday was a free day for everyone to relax, go to the spa, or book excursions. That evening, Mr. and Mrs. Buggs hosted an exclusive Diamond dinner complete with Brazilian Dancers to entertain as guests entered, live music, and cuisine fit for Kings and Queens.
Go Diamond Cancun, Reset and Level Up was an extraordinary event made possible through careful attention to style and detail by Mrs. Earlene Buggs and her team. Mrs. Buggs stated,
"It would be an understatement to say that we are excited and eager to get back to creating life-enhancing and transformative growth experiences together."
Mr. Holton Buggs stated
"This was an event to remember as we close out 2020 and look forward to 2021." He went further to say, "My focus is on getting back to my roots and creating an environment for people to grow and succeed all over the world. This was the event to create that foundation as we move into 2021".
About ibüümerang:
Officially launched on September 1, 2019, ibüümerang's vision is to be a consumer-centric company focused on the philosophy of giving back.
ibüümerang's mission is to create a worldwide movement to empower people via the PRIB™ (Perpetual Residual Income Builder™), to provide an opportunity to succeed without selling by offering a 5-Star Lifestyle at 3-Star Prices™, and to support The BüüM Foundation in providing an abundant life for every child on the planet. For more information on ibüümerang, its top tier executive team, and its overarching philosophy, visit the company website at www.ibuumerang.com.
Recommended Distributors iBuumerang