Industry Icon Johnnie Green Erasing $2.5 Million
December 27, 2020
By Team Business For Home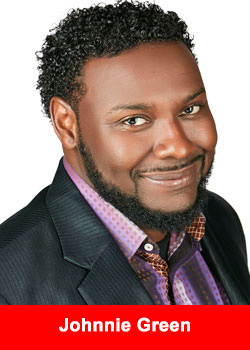 Johnnie Green surprises families with an early Christmas gift by erasing $2.5 million dollars in medical debt.
Top networker and international connector Johnnie Green aka "The Ghost" is back it again. Johnnie Green partnered up with the non profit organization RIP Medical Debt to surprise families with an early Christmas present.
Families residing in the areas of Kentucky and East St. Louis, Illinois (USA) were suprised to receive an early letter in the mail from with the acknowledgment that their debt was abolished and would not require any further action.
"The Pandemic has been crazy and unemployment continues to rise.  Giving back to the community and helping others has always been a pasisonate goal of mine.  I know what it's like to struggle and I hope that I could make some families smile as we head into the New Year. "
RIP Medical Debt is a nonprofit started in 2014 by two former debt collection executives, seeks to buy and forgive medical debt across America. According to the organization, It seeks to help those most in need, targeting accounts of individuals that are two times or below the federal poverty level, insolvent and/or with debts that are five percent or more of gross annual income.
After 17 years in the network marketing industry, Johnnie Green is forever grateful that this industry has changed his life and has allowed him the opportunity to impact so many lives across the globe.  In his career, he has generated revenues of more than $2 billion in sales and leads a team that expands throughout 6 different continents.
"This industry is about helping each other and giving people hope.  It does not matter about their financial background, success, or upbringing.  What matters is that they have the desire, hunger, and work ethic to go out and become successful. This team and the leadership are all about changing lives period!"
stated Johnnie Green.