Arctic Nutrition From Finland Impressive 35% Growth In 2020
January 5, 2021
By Team Business For Home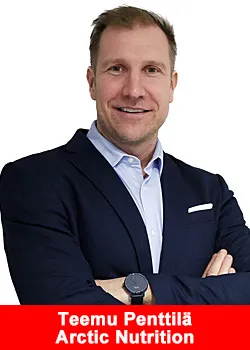 According to a Arctic Nutrition press release:
Arctic Nutrition is the first company from Finland that is making its mark on the global network industry. During the last two years the company's growth has accelerated significantly.
In the last quarter of 2020 the growth was 35% and it is estimated to increase this year.
Last year's growth was in some ways due to Covid-19. Why? Because we have just the right kind of supplements that help people's immune systems to get stronger against all kinds of seasonal viruses that we come across. For example, Vitamin D, which is proven to be effective during the flu season.
People all over the world are struggling with challenges of health and wellbeing. The world's leading independent general medical journal the Lancet reported that the problem considers 95 % of all people in the world.
"It all comes down to the wellbeing of cells."
stated Juhani Leppaluoto, leading scientific advisor for Arctic Nutrition.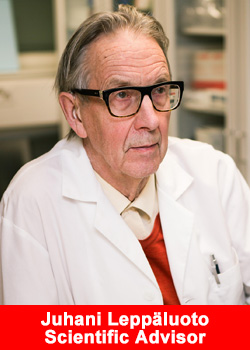 At the foundation of the company lies pure and untouched Finnish nature and modern science that together take care of our cells. That is the key to our success. A great possibility for those who are seeking for something new and exotic.
We consider ourselves a human-oriented company. We have already been providing long term financial security for our representatives but now we are really opening the door to the global stage of business for them.
Finland is a highly valued country around the world and has been that for a long time. We are recognized as the greenest and happiest country in the world. That is a good place to start something that has to do with wellbeing and health. And so we have done.
We embrace the Finnish nature's treasures and the clever way to make it a business that can help people to live a vital and richer life.
The future opens up bright for our representatives. We keep combining treasures of the Finnish nature with high technology and science. This is truly a unique way to give our representatives an opportunity of a lifetime.
New Year started with a record growth.
We are very happy to report that the first week of the new year has already given us a good "heads up" in a positive way – we have reached a 144 % growth. What an amazing way for our representatives to start the year 2021!
New innovative product coming
In January we have an online product-launch "Natural Flow / Online Event ". We got convincing results of the product and we are very proud to finally launch it after years of research and development with researchers in the University of Oulu, Finland.
About Arctic Nutrition
The company got started when the founder, Teemu Penttilä, CEO, learnt through the illness of his loved one how important it is to understand the functioning of human cells and how crucial their well-being is for living a long and happy life.
During the whole process he collaborated with scientists from Finnish universities who helped and encouraged him to start making a difference. Operating in Finland, Germany, Estonia and Sweden the company is consistently looking for new partners to expand on the existing as well as new marketplaces.
For more information please visit arcticnutrition.com