ByDzyne Opens Philippines Office In Manila
January 20, 2021
By Team Business For Home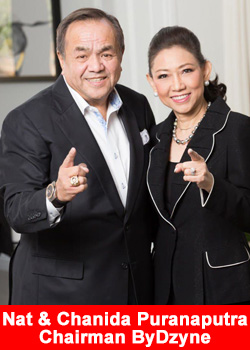 Branded by its founders as the "Year of Expansion," ByDzyne has officially kicked off 2021 by opening another office in Southeast Asia, in the highly urbanized city of Quezon City, Philippines.
The most populated city in the Philippines and just a quick 30-minute drive from the capital Manila, Quezon City in the Metro Manila district is a premier location for ByDzyne to further cultivate its vision and goals of extending its global reaches, expand its product inventory, and create new opportunities for millions.
"2021 is our 'Year of Expansion!'" exclaimed Nat and Chanida Puranaputra, chairmen of ByDzyne. "And it begins with our brand-new office in the Philippines. We wanted to give our leaders there a real opportunity to expand globally, and we are so grateful for the local support there that made this all possible."
Referring to the guidance of local leader Sir Lance Rivera, a former multi-level-marketing company owner himself, the new endeavor had the invaluable assistance of an entrepreneurial specialist with true understanding of the regional market.
His expertise backed the opening of the new office, which is approximately 3,500-square-feet, and boasts a new state-of-the-art training center. The location will serve as a strategic hub for seasoned and new Brand Ambassadors in the area to collaborate and develop. The local leaders are already feeling the support.
"I am so excited and honored on being part of the expansion in my motherland country," expressed 3 Star President Jed Buenaluz. "With over 100 plus million people living there, we are looking forward to impacting the lives of millions of the 'kaibigan' there."  
'Kaibigan,' which means 'friend' in the Filipino language, will be excited for the opportunities coming their way. ByDzyne brings with them a puissant presence in numerous Trillion-dollar industries and a multitude of possibilities for every new consumer and/or Brand Ambassador.
And the momentum seems like it has just begun. The Philippines, known for its world-renowned natural wonders, historically vibrant culture, and ample global influence, should be the first of many new ventures for ByDzyne in 2021. For a company ardently devoted to expansion this year—new countries, new ranks, new products, new opportunity—it will only be a matter of time before the masses are immersed in a culture where each individual can truly live their life 'ByDzyne.'
*ByDzyne makes ZERO income claims. It takes hard work and dedication to make a substantial income. All results may vary. For the full income disclosure please visit www.ByDzyne.com
ByDzyne Apertura Oficina en Filipinas en Metro Manila
Conocida por sus fundadores como el "Año de la expansión", ByDzyne inicia oficialmente el 2021 con la apertura de otra oficina en el sudeste asiático, en la ciudad altamente urbanizada de Quezon City, Filipinas.
La ciudad más poblada de Filipinas y a solo 30 minutos en automóvil de la capital Manila, Quezon City en el distrito Metro Manila es una ubicación privilegiada para que ByDzyne cultive aún más su visión y objetivos de extender su alcance global, expandir su inventario de productos y crear nuevas oportunidades para millones.
¡"2021 es nuestro 'Año de expansión'"!, exclamaron Nat y Chanida Puranaputra, presidentes de ByDzyne. "Y comienza con nuestra nueva oficina en Filipinas. Queríamos darles a nuestros líderes allí una oportunidad real de expandirse globalmente y estamos muy agradecidos por el apoyo local allí que hizo que todo esto fuera posible".
Refiriéndose a la guía del líder local Sir Lance Rivera, ex propietario de una empresa de marketing multinivel, el nuevo esfuerzo contó con la inestimable ayuda de un especialista empresarial con un verdadero conocimiento del mercado regional.
Su experiencia respaldó la apertura de la nueva oficina, que tiene aproximadamente 3,500 pies cuadrados y cuenta con un nuevo centro de capacitación de última generación. La ubicación servirá como un centro estratégico para que los Brand Ambassadors nuevos y experimentados en el área colaboren y se desarrollen. Los líderes locales ya están sintiendo el apoyo.
"Estoy muy emocionado y honrado de ser parte de la expansión en mi país natal", expresó el presidente de 3 Estrellas Jed Buenaluz. "Con más de 100 millones de personas viviendo allí esperamos impactar las vidas de millones de 'kaibigan' allí".
'Kaibigan', que significa 'amigo' en el idioma filipino, estarán emocionados por la oportunidad dirigiéndose hacia ellos. ByDzyne trae consigo una presencia destacada en numerosas industrias de billones de dólares y una multitud de posibilidades para cada nuevo consumidor y/o Brand Ambassador.
Y el momentum parece que acaba de comenzar. Filipinas, conocida por sus maravillas naturales de renombre mundial, su cultura históricamente vibrante y su amplia influencia mundial, debería ser la primera de muchas empresas nuevas para ByDzyne en 2021. Para una compañía ardientemente dedicada a la expansión este año – nuevos países, nuevos rangos, nuevos productos, nuevas oportunidades – será sólo cuestión de tiempo antes de que las masas se sumerjan en una cultura en la que cada individuo pueda vivir verdaderamente su vida 'ByDzyne'.
*ByDzyne no hace NINGÚNA afirmación sobre los ingresos. Toma trabajo arduo y dedicación lograr un ingreso sustancial. Todos los resultados pueden variar. Para la declaración completa de ingresos por favor visite www.bydzyne.com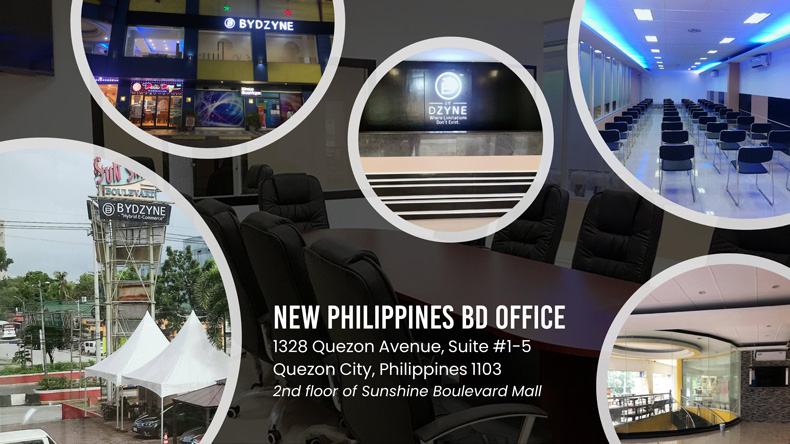 About ByDzyne
ByDzyne's multi-faceted approach disrupts the traditional industry model by first understanding that one size DOES NOT fit all. You were born into a particular culture, with unique tastes, interests, and desires. Therefore, ByDzyne™ was created with a purpose to celebrate your uniqueness and empower your extraordinary potential. The company's exceptional "culture-crafted" products meet distinct needs in key consumer markets, and their lucrative business opportunity was formulated to fuel your ideal lifestyle, as YOU see fit.
This customizable approach is a driving force that propels everything ByDzyne does and will do in the future. They proved this by already establishing 4 distinct verticals: Technology, Training, Travel and Transform. And 8 industries are represented in these diverse categories of products and services: Forex, Online Marketing, Internet of Things (iOT), Lifestyle, CBD, Skincare, Weight Management, and Wellness. At ByDzyne's core, they believe that this "Power of Choice" offers not just opportunity, but security.
Ultimately, the perfect home-based business would have a catalog full of ever-evolving products and services, that would be relevant to all people, available in all markets, and at a price point that everybody can afford.
ByDzyne's mission is to be the most influential economic and cultural force in the industry. Thus, the goal is to continue to expand their global footprint into multiple verticals to maximize your income opportunities, capitalize on trends, and gain market share in upcoming industries as they advance. Their experienced executive team strives to stand apart from the pack, and build a legacy you can be proud of; one you can truly call home. We are ByDzyne™. Where limitations don't exist. For more information please visit www.bydzyne.com.
Recommended Distributors ByDzyne