Industry Icon Robert Oblon Launches Amplifei
January 19, 2021
By Team Business For Home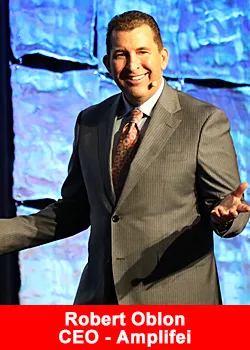 Robert Oblon, a world renown thought leader in the conversation between physical health and mental happiness launched Amplifei International within the Direct Selling profession.
AmpLifei International, through its eCommerce Platform is the exclusive marketing and distribution partner of HAPInss Brands™ exclusive and proprietary line of products.
As a pioneer in Direct Selling, Mr. Oblon has secured not just one, but two exclusive technologies within the Gut Health and Microbiome health and wellness world.
"Over the years, using this business model, I've learned the power of having one-of-a-kind products and services and its ability to amplify home-based business,
said Oblon.
"When you have products that can dramatically increase ones sense of wellbeing or happiness, you can create an unstoppable army of change agents helping to heal the world."
Mr. Oblon is a highly successful Direct Selling company owner and has been featured in leading industry news and information journals. Robert Oblon is also the co-founder of two previous industry leading companies, WorldVentures, arguably the largest travel agency in across the Globe, and Elepreneurs, a leader in health and wellness company.
Oblon and his team have established a Scientific Advisory Council made up of world-renown doctors, naturopaths and clinic nutritionists, who help validate and the products, their opportunities to reverse gut damage and bring significant credibility to the company's product line.
About Amplifei & HAPinss
Amplifei International is a health and wellness lifestyle company serving freelance entrepreneurs in the Gig Economy. For more information about Amplifei please visit www.amplifei.com
HAPInss Brands™  is a technology company providing people with the latest technological advances specific to amplifying the state of wellbeing, also known as happiness. For more information about Hapinss please visit www.hapinss.com