Juuva Expands Into 17 New Countries Through Spanish Language Initiative
January 15, 2021
By Team Business For Home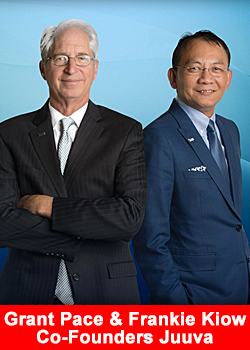 Juuva announces its launch of a comprehensive Spanish Language initiative.  This effort now makes all Juuva products available in Mexico and its online Juuva English language learning program available in
Mexico
Belize
Puerto Rico
Guatemala
Honduras
El Salvador
Costa Rica
Nicaragua
Panama
Colombia
Bolivia
Ecuador
Peru
Paraguay
Chile
Argentina
Uruguay.
In addition, there are now more than 50 million Spanish speakers in the  United States making it the second largest Spanish market, surpassed only by Mexico.
Juuva has significantly increased its Spanish Customer Service support, enlarged shipping capabilities and perfected the universal payment of commissions. These capabilities dramatically increase the potential reach of existing Juuva Distributors in the United States and throughout Spanish speaking north, central and south America.
"Juuva is the best positioned company to dominate in Mexico and other Spanish markets.  The professionalism of Juuva and its commitment to the success of Spanish speakers is unmatched anywhere."
Stated David Montejo, Juuva Director Business Development – Latin America.
"We are pleased to extend the Juuva invitation to "Transform Your Life" to Spanish speaking customers and Distributors in so many countries. To all of them we say "Transforma Tu Vida" with Juuva's products and unmatched earning opportunity."
Says Grant Pace, Co-Founder.
About Juuva
At Juuva, we know the recipe for a company that lasts, and we're using it to transform lives every day. Juuva was built from the ground up to do things the right way—with integrity, passion and a distributor-focused mindset.
We pay a guaranteed 50% of PV to Distributors weekly. We want our Distributors to be successful because we know they are the key to our mutual success.
Our two co-founders, Grant Pace and Frankie Kiow, possess a wealth of industry experience and expertise and our entire executive team boasts more than 200 years of successful experience with the network marketing space. These individuals set the strategic direction for our company and they will do whatever it takes to provide the finest network marketing opportunity. For more information please visit www.juuva.com
Recommended Distributors Juuva