ByDzyne Launches First Class Language Academy With Rosetta Stone
February 24, 2021
By Team Business For Home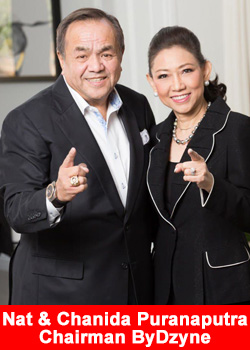 In a historic new venture, ByDzyne is collaborating with multi-award-winning language solutions company Rosetta Stone, the renowned language learning establishment that has celebrated a near 30 years of excellence in teaching millions across the globe, and will now include access to its premium services on its website and through its BOS.Club subscriptions.
Rosetta Stone, founded in 1992, has become known worldwide as the gold standard when it comes to learning a new language. The company, which has been trusted for the past 25 plus years by top organizations such as Twitter, Ikea, Williams Sonoma, and Lego, utilizes cloud-based solutions to assist all types of learners read, write, and speak in more than 30 languages, including English, Chinese (Mandarin), Spanish (Latin America), French, Arabic, and Russian.
Its comprehensive plans consist of handpicked content and personalized alerts, an audio companion, conversational lessons and challenges, real-life scenarios, a phrasebook guide to perfectly pronouncing key expressions, and access to its TruAccent software—a patented speech recognition engine.
Along with its multi-platform availability and support systems, these key features have also landed the company with seven consecutive "Best Language Learning Software" awards by PCMag, one of the world's leading authorities on digital technology and state-of-the-art products.
"It is monumental to have this linkup with Rosetta Stone. It is the premier language learning company in the world and we are so thrilled to be working with them to offer it to all of our Brand Ambassadors. And this is just the beginning. We are working hard every day to secure even more partnerships with local and global vendors, which will continue to benefit our subscribers' Power of Choice,"
shared Chanida Puranaputra, chairwoman of ByDzyne.
Rosetta Stone joins an already illustrious list of products and services available in ByDzyne's BOS.Club, the world's first hybrid direct sales and e-commerce platform, including opportunities to purchase Apple products in Latin America. In addition, as part of its exclusive benefits, BOS.Club subscribers who have Rosetta Stone kit purchases in their organization will also receive business volume and cash incentives. *
Top leaders are delighted with the new opportunity and remain astonished by how ByDzyne's executive team continues to evolve and capitalize on relevant trends.
"I am able to speak English this well primarily because of Rosetta Stone. The inclusion of it as an affordable service for our Brand Ambassadors, friends, and family throughout the world is such a tremendous addition to ByDzyne and what makes this company the very best. Our founders are so innovative and it's made this company grow at such a remarkable rate,"
acknowledged Nicola Palacios, ByDzyne's 3 Star President from Peru.
Growth seems to be ByDzyne's forte this year. The unveiling of Rosetta Stone's accessibility joins a wave of some of the industry's top leaders recently joining the movement, new countries like the Philippines and Nigeria being launched, and the company being recognized and awarded on multiple fronts for its excellence in opportunity and communication. As ByDzyne's chairwoman disclosed, this very well may be just the beginning. Or as a ByDzyne Rosetta Stone Spanish enthusiast may soon share it, este es solo el comienzo.
*ByDzyne makes ZERO income claims. It takes hard work and dedication to make a substantial income. All results may vary. For the full income disclosure please visit www.ByDzyne.com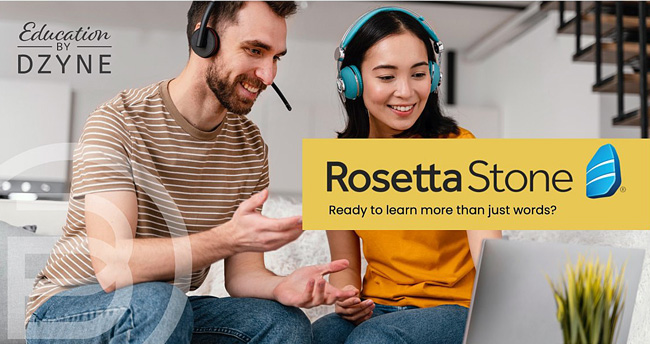 SPANISH:
 Con Rosetta Stone, ByDzyne lanza una academia de idiomas de primera clase
En una nueva e histórica aventura, ByDzyne colabora con la multipremiada empresa de soluciones lingüísticas Rosetta Stone, el renombrado establecimiento de aprendizaje de idiomas que ha celebrado casi 30 años de excelencia en la enseñanza de millones de personas en todo el mundo, y ahora incluirá el acceso a sus servicios premium en su sitio web y a través de sus suscripciones a BOS.Club.
Rosetta Stone, fundada en 1992, se ha dado a conocer en todo el mundo como el estándar de oro cuando se trata de aprender un nuevo idioma. La empresa, en la que confían desde hace más de 25 años organizaciones de primer orden como Twitter, Ikea, Williams Sonoma y Lego, utiliza soluciones basadas en la nube para ayudar a todo tipo de estudiantes a leer, escribir y hablar en más de 30 idiomas, entre ellos el inglés, el chino (mandarín), el español (latinoamericano), el francés, el árabe y el ruso.
Sus planes integrales consisten en contenidos seleccionados y alertas personalizadas, un complemento de audio, lecciones y retos de conversación, escenarios de la vida real, una guía de frases para pronunciar perfectamente las expresiones clave y acceso a su software TruAccent, un motor de reconocimiento de voz patentado.
Junto con su disponibilidad multiplataforma y sus sistemas de apoyo, estas características clave también han hecho que la empresa reciba siete premios consecutivos al "Mejor software de aprendizaje de idiomas" por parte de PCMag, una de las principales autoridades mundiales en tecnología digital y productos de última generación.
"Es monumental tener esta unión con Rosetta Stone. Es la principal empresa de aprendizaje de idiomas del mundo y estamos encantados de trabajar con ellos para ofrecérselo a todos nuestros embajadores de marca", compartió Chanida Puranaputra, presidenta de ByDzyne. "Y esto es solo el principio. Estamos trabajando duro cada día para asegurar aún más asociaciones con proveedores locales y globales, que seguirán beneficiando el poder de la decisión de nuestros suscriptores".
Rosetta Stone se une a una ya ilustre lista de productos y servicios disponibles en BOS.Club de ByDzyne, la primera plataforma híbrida de venta directa y comercio electrónico del mundo, que incluye oportunidades para adquirir productos Apple en América Latina. Además, como parte de sus beneficios exclusivos, los suscriptores de BOS.Club que tengan compras de kits de Rosetta Stone en su organización también recibirán incentivos por volumen de negocio y dinero en efectivo. *
Los principales líderes están encantados con la nueva oportunidad y siguen asombrados por cómo el equipo ejecutivo de ByDzyne continúa evolucionando y capitalizando las tendencias más relevantes.
"Soy capaz de hablar inglés así de bien sobre todo gracias a Rosetta Stone", reconoció Nicola Palacios, presidente de 3 estrellas de ByDzyne en Perú. "La inclusión de un servicio asequible para nuestros embajadores de marca, amigos y familiares en todo el mundo es una gran adición a ByDzyne y lo que hace que esta empresa sea la mejor. Nuestros fundadores son muy innovadores y eso ha hecho que esta empresa crezca a un ritmo tan notable".
El crecimiento parece ser el fuerte de ByDzyne este año. La presentación de la accesibilidad a Rosetta Stone se une a la ola de algunos de los principales líderes del sector que se han unido recientemente al movimiento, al lanzamiento de nuevos países como Filipinas y Nigeria, y a que la empresa ha sido reconocida y premiada en múltiples frentes por su excelencia en materia de oportunidades y comunicación. Como reveló la presidenta de ByDzyne, es muy posible que esto sea sólo el principio. O como los entusiastas que no hablen español que hagan parte de ByDzyne dirán pronto gracias a Rosetta Stone, "este es sólo el comienz."
*ByDzyne no hace ninguna afirmación en cuanto a ganancias. Se necesita mucho trabajo y dedicación para obtener un ingreso sustancial. Todos los resultados pueden variar. Para la divulgación completa de los ingresos por favor visite www.ByDzyne.com
Recommended Distributors ByDzyne