Elepreneurs To Expand Global Happiness With New Brand
February 19, 2021
By Team Business For Home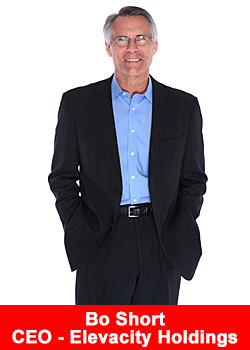 Elepreneurs is just days away from launching its new brand, The Happy Co.
The company's new brand identity was developed as a result of an extensive six-month process with one of the premier digital marketing agencies. Top-flight digital branding agency BVA, whose clients include billion-dollar brands like Red Bull and Kylie Cosmetics, was selected to lead the creative process. Direct selling industry leader Exigo was selected as the new digital platform (PaaS) to support order fulfillment, payments, commissions, reporting, Customer Relationship Management (CRM), and more.
The new brand will embody the happy company culture and will focus on sharing happiness throughout the world by creating products and experiences that truly elevate lives. During the week of Feb. 22, 2021, all facets of the new brand will be unveiled: new company name, new logo, new color palette, new images along with a complete redesign of the company's digital platform which includes consumer and business opportunity websites, social media platforms and more.
"We are so excited to launch this new brand to a global audience in the coming days. This is a unique company, with remarkable Brand Partners, who understand the value of community and teamwork. We are honored to serve them as we unleash this new brand, and our ever-increasing portfolio of products to the marketplace. Stay tuned. This is just the beginning!"
said Bo Short, CEO, Elevacity Holdings LLC & Elevacity International Holdings LLC.
"We believe in investing in our people, and this brand evolution was a complete dedication to that investment. The excitement for the new brand is palpable and so important to align our mission with where we are as an organization,"
said Garrett McGrath, President for Elepreneurs.
About Elepreneurs
Elepreneurs is on a mission to help elevate your life through patented nutritional products, life-changing virtual success training, and a unique rewards program.
Elepreneurs actually builds happiness right into our powerful nutritional products. The superior, scientifically backed ingredients stimulate the happiness hormones — dopamine, oxytocin, serotonin, and endorphins — which we refer to as D.O.S.E. For more information, visit www.elepreneur.com.
Recommended Distributors The Happy Co.