GPS Prepares For Upcoming Launch Of World's First Micro–OLED Glass
February 12, 2021
By Team Business For Home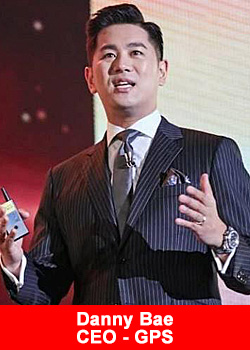 GPS is Changing the Way People Experience the World with Groundbreaking, New Technology – and It's Not Available Anywhere Else.
Micro OLED technology is no longer just a concept thanks to Global Platform Solution, LLC, also known as GPS, the number one Virtual Reality headset direct selling distributor in the world.
GPS will be the first company in the world to bring micro-OLED technology to consumers with the upcoming launch of the MOLED G, which puts the power, precision and perfection of a 100-inch screen in the palm of your hand. The MOLED G was developed by TCL, America's fastest-growing TV brand and one of the top TV manufacturers in the world but is only available through GPS.
The MOLED G provides the ultimate 100-inch cinematic, immersive viewing experience but in a fashionable, lightweight and portable headset. Traditional VR headsets weigh around 500 grams and often require bulky carrying cases, whereas the MOLED G is around one-fifth the weight of a traditional VR headset, as reported by TCL during the 2021 Consumer Electronics Show.  According to GPS, the MOLED G looks more like a high-end pair of sunglasses than a VR headset.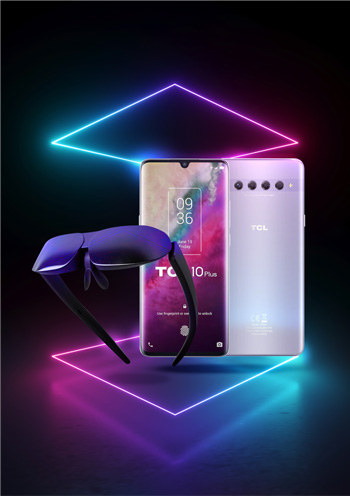 Customers can combine the MOLED G with a subscription to the world's first VR personal development platform, VRLU, which will be available as a pre-loaded app on the TCL 10 Plus from GPS, and available for download on Google Play later this Spring. Through its partnership with VRLU, GPS is combining the fun and unique experience of VR with self-development lessons from the world's masters. VRLU currently features over 840 Master Academy Classes and over 200 entertainment options – and counting.
"Think VR is just for gamers?"
asks GPS Founder and Chairman Danny Bae. "Think again!
Imagine experiencing the latest dance moves side-by-side from a professional dancer, learning animation from the artist responsible for some of the world's favorite animated movies, or football fundamentals from a former NFL linebacker.

And imagine traveling to some of the world's most exclusive destinations – and you can do it all without ever leaving home," said Bae. "And the list goes on. Think Masterclass but on steroids…major steroids."
And while the MOLED G takes virtual reality to a whole new level, according to GPS, it has a place in everyday life…whether you prefer virtual reality or just reality.
"We all watch movies and stream shows on our phones and other devices. Imagine putting on what looks and feels like a pair of sunglasses and experiencing those same movies and shows in a 100-inch cinematic display. And you haven't played a video game until you've played it on a glass that delivers a 100-inch experience," said Bae. "There aren't words to describe this – it has to be experienced. Once you try the MOLED G, your reality will never be the same."
The MOLED G is small but mighty, leaving many consumers questioning how something so compact, so portable can deliver on its big promises. The answer: The MOLED G is powered by the sleek, powerful TCL 10 Plus mobile phone, which advertises a curved AMOLED display, 5 cameras, including a 48-megapixel main camera, super Bluetooth allowing you to connect up to 4 devices, NeXT Vision Technology that does real-time conversion to high resolution, a sophisticated and elegant design, faster performance and an intuitive TCL UI.
"Our customers will experience technology unlike anything they've ever experienced before, powered by a phone that delivers what we believe to be the absolute best mobile display for the value," explained Bae. "That's a powerful combination, and we believe our customers – and the world – deserve nothing less."
This may be the first time consumers have heard of wearable Micro-OLED, but according to Bae it won't be the last. In fact, many top tech players are experimenting in the space but haven't announced firm dates for launch. And while GPS may be the first to introduce this technology to the world, they are no stranger to firsts.
After launching in the U.S. in June 2020 as a Virtual Reality company operating in the direct selling space, GPS quickly became the number one Virtual Reality headset direct selling distributor in the world, having already distributed tens of thousands of VR devices into the marketplace.
Additionally, they launched the world's first VR personal development platform, VRLU. And they've expanded their portfolio further to include a number of eCommerce products – some of which aren't available anywhere else in the U.S. Current products include health and wellness, skin and hair care, fashion, electronics, home technology and more, with many other product launches on the horizon.
When asked about the connection between VR and eCommerce, Bae had this to say:
"Most people think of gaming when they think Virtual Reality. The goal of GPS is to provide VR technology for everyday living – technology that would ultimately allow consumers to purchase products and services utilizing Virtual Reality and Augmented Reality technology. The launch of our eCommerce products is an important, step toward accomplishing that goal."
And as the company commemorated its first anniversary on February 10, 2021, it seems they certainly had lots to celebrate.
"We've attracted almost 40,000 Influencers (distributors), paid out over $5 million in commissions and represent over 200 products across 40 brands on our eCommerce platform. It's been a busy and exciting year. And the best part: we're just getting started!"
GPS is currently taking pre-orders for its MOLED G, with plans for a full launch in the U.S., Korea and Japan this spring. For more information on the pre-launch, visit moledg.com.
About GPS
Global Platform Solution, or GPS, is transforming the way people communicate, learn, grow and experience life through its groundbreaking VR and AR technology – all while empowering people to participate in a new commerce that's growing at a rate of 30 times over.
Through its innovative yet proven business model, known as direct selling, GPS provides individuals an opportunity to build a home-based business by marketing the VR device and content subscription, as well as a growing eCommerce product line. By joining GPS as a distributor, or an Influencer as the company calls their salesforce, individuals can unlock a robust commission and bonus structure not found in traditional business. GPS operates in Korea, Japan and the U.S. For more information, visit thegpslife.com.