Amway and Herbalife Are They Still Great Opportunities?
March 18, 2021
By Team Business For Home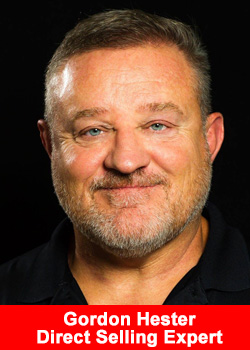 Many network marketing professionals will not consider Amway and Herbalife as a valid opportunity to join. Is this fair ?
Gordon Hester who is working with some amazing people at the Direct Selling Organisation (DSA) commented as follows:
 "Very few people in our industry understand the extent of what both companies do to fight battles to protect this industry. Our industry would be in trouble if it not for their work."
I saw a presentation from Herbalife late last year.
They had just had their 10th straight quarter of growth and their biggest sales month ever. It was clear their income focus was on micro entrepreneurs, not big leaders. They embraced customer segmentation and their customer count exploded globally. So did their recruiting.
As for Amway, they are the largest company in direct selling and have been for years. Historically, I have never seen them recruit big leaders because their system did a great job of creating their leaders.
Both companies have a huge global footprint. I suspect that limits the visibility of their business model to those in the US.

They are often categorised as old companies who have had their day. If you look at their sales, they clearly show the impact of those businesses on both consumers and distributorships. They have amazing internal talent and resources that most companies cannot compete with to build a business.
Let me share an example. We just did a report at DSA research committee and one of the area was on tech spending. Tech is so critical in the marketplace today. The average company was spending 8% of sales on tech. However, larger companies like Amway and Herbalife were spending between 13-18%.
A few years back, we did another study on what we referred to as "switchers". The study showed 19 and of 20 people who left a company joined another company vs leave the industry. I doubt that database for that study had a large amount of big leaders in it.
In the end, we should all appreciate what these companies do behind the scenes fighting the battles to protect the industry and its future. Today, I find big leaders tend to be built vs recruited. Of course there are exceptions. I also think many big leaders are committed to the businesses they represent.
One of the best parts of our industry is that there is room for everyone to succeed.
About Gordon Hester
I've been on the DSA research committee for 5 years. I was appointed the liaison between the DSEF and 246 academic professors who serve our industry. I'm also on the DSEF Board. I was also recently invited to join the government relations committee.
I also write industry articles for DSN, Social Selling News and the new Direct Selling Journal. I also teach about the business model at multiple universities to help educate their students about our industry.
Gordon does industry consulting and has his own technology company shapetechsolutions.com that works with many global direct selling companies.
About Amway
Amway is an entrepreneur-led health and wellness company based in Ada, Michigan. It is committed to helping people live better, healthier lives – across more than 100 markets worldwide. According to Forbes magazine, it is among the Top 50 privately held, family-owned companies in the United States. Top-selling brands for Amway are Nutrilite™, Artistry™ and XS™ energy drinks – all sold exclusively by entrepreneurs who are known as Amway Business Owners. Amway is the No. 1 direct selling business in the world, according to the 2020 Direct Selling News Global 100. For company news, visit www.amwayglobal.com/newsroom.
About Herbalife Nutrition Ltd.
Herbalife Nutrition is a global company that has been changing people's lives with great nutrition products and a proven business opportunity for its independent distributors since 1980.
The Company offers high-quality, science-backed products, sold in over 90 countries by entrepreneurial distributors who provide one-on-one coaching and a supportive community that inspires their customers to embrace a healthier, more active lifestyle. Through the Company's global campaign to eradicate hunger, Herbalife Nutrition is also committed to bringing nutrition and education to communities around the world.