BE Announces Their Next Diamond Retreat For 2021
March 30, 2021
By Team Business For Home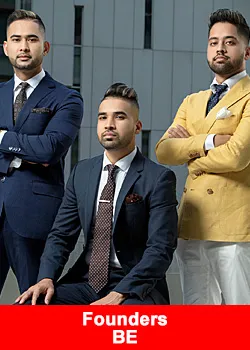 BE has built a reputation of holding most luxurious retreats for top producers. They pride themselves on delivering top-notch experiences that former attendees have hailed as "privileges to treasure for the rest of our lives."
This year, the company commits to setting the bar even higher by taking their qualified Independent Business Influencers (IBIs) to UAE's center for luxury and splendor, Abu Dhabi.
A city with a packed calendar, the UAE capital is home to world-famous events from the Formula 1™ Etihad Airways Abu Dhabi Grand Prix to the Sailing World Cup, HSBC Golf Championship, and soon, The BE Diamond Island Retreat.
Held in some of the world's most prestigious and fascinating destinations, this one-of-a-kind getaway is designed to reward their qualified Diamonds and above with an experience reflective of their elite level of leadership and hard work.
Over 200 attendees are expected to come all the way from Latin America, the United States of America, North America, and Europe. BE readies its team for an adventure indulged in luxury and delved into history, exploring the breathtaking natural Arabian landscapes and relishing in the city's many gallant offerings.
The exceptional trio has shared their sentiments:
"We've been in the field and therefore know how it feels like to hustle to reach prestigious ranks. This retreat is just one way for us to express our gratitude to the hardworking and amazing individuals who passionately pour out their all to live the mission and vision of BE in transforming millions of lives.

We do all about the impact, and our Diamonds have played vital roles in making sure our collective goal, mission, and vision encompass globally. We are so excited to make this event happen with such a dedicated crowd.

We're excited to see old and new faces as this is truly an event to look forward to, to celebrate your successes, build new connections, and strengthen existing relationships with the whole BE Family."
About BE
BE is a next-generation ecosystem made up of a unique concept of 'Live & Learn' which includes e-learning and travel platforms with a comprehensive set of tools for independent business owners.
The BE ecosystem uses artificial intelligence technology, to offer a decentralized, transparent, and empowering space for people from all walks of life, regardless of their educational or financial background, to build their very own multimillion-dollar business from their smartphone.
For more information, please visit www.berules.com
Recommended Distributors BE