Seacret Direct Official Statement On WorldVentures Holdings Legal Complaint
March 9, 2021
By Team Business For Home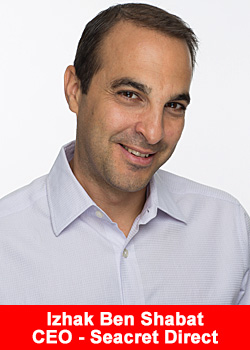 "When WorldVentures Holdings filed its employment action against Eddie Head two weeks ago, we responded at the time that we were alarmed and disheartened by WorldVentures' surprisingly miscast, hyperbolic and frankly inaccurate version of events, as narrated by WorldVentures in that first broadside against our management team.
WorldVentures' decision to further inflame the situation by filing a direct action against our organization doesn't in any way alter the position we staked out just a few short days ago.
We are stunned over WorldVentures' continuing and blatant mischaracterization of the relationship between our two companies, and we will forcefully and definitively defend ourselves and our integrity – largely through timely and appropriate disclosure to the court of documents and communications made and signed by WorldVentures and its management.
"As this is now a matter of pending litigation, we cannot for the moment comment in detail about the contents of WorldVentures' March 5 filing. That is not to say, however, that a fulsome response won't be heard from us.
We will honor and respect the court's process by providing our publicly visible documentation at a time appointed by the court.
In the meanwhile, it should be fully understood that we have every intention of fiercely defending our company, our corporate officers, and our people as this process unfolds. We will spare no expense, and will explore all possible avenues available to us as we move forward."
About Seacret Direct
Founded in 2005, Seacret Direct develops, manufactures and sells premium nutrition and skincare products that combine Dead Sea minerals and other clean ingredients with new technologies and scientific breakthroughs.
Exclusively manufactured in Israel, Seacret skincare products offer mineral combinations found only in the Dead Sea. Seacret nutrition products are plant centered formulas and supplements for every body. The Seacret membership program rounds out the proposition of the lifestyle company serving an ever-expanding community.
Seacret products were sold in many countries before the company adopted the direct selling business model in 2011. Since then, Seacret continues to be recognized on the DSN Global 100 list for its global impact of the industry on economic and social realms.  For more information, please visit seacretdirect.com.
Recommended Distributors Seacret Direct