Seacret Direct Statement On WorldVentures Filed Complaint
February 25, 2021
By Team Business For Home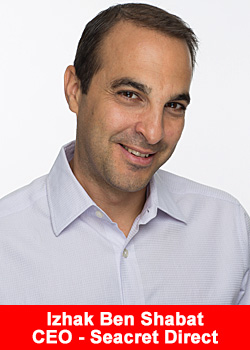 Seacret Direct stated:
"WorldVentures Holdings' newly filed complaint in the Eastern District of Texas is, at its core, an employment matter taken up by WorldVentures directly against its former executive, Eddie Head.
Seacret Direct LLC is not a party to the lawsuit, and as such, we are not able to comment on the legal specifics of the complaint.
That said, we are alarmed and disheartened by the miscast, hyperbolic and frankly inaccurate characterizations of the historical interactions between WorldVentures and Seacret Direct, as narrated by WorldVentures in this narrow employment action.
Missing, for example, is any acknowledgement by WorldVentures that its leadership knew about, gave specific permission for, and signed-off on Eddie Head's transition to Seacret at the end of last year.

Also missing is acknowledgement by WorldVentures that the actions they complain about in the court filing – the transition of their agents to Seacret, where they would continue to sell travel benefits were specifically agreed to by WorldVentures in a contract between the parties.
Contrary to the completely misleading narrative presented in WorldVentures' complaint against Eddie Head, Seacret's negotiations and interactions with WorldVentures were always conducted with the full participation of WorldVentures ownership and counsel, with transparency, and in good faith."
About Seacret Direct
Founded in 2005, Seacret Direct develops, manufactures and sells premium nutrition and skincare products that combine Dead Sea minerals and other clean ingredients with new technologies and scientific breakthroughs.
Exclusively manufactured in Israel, Seacret skincare products offer mineral combinations found only in the Dead Sea. Seacret nutrition products are plant centered formulas and supplements for every body. The Seacret membership program rounds out the proposition of the lifestyle company serving an ever-expanding community.
Seacret products were sold in many countries before the company adopted the direct selling business model in 2011. Since then, Seacret continues to be recognized on the DSN Global 100 list for its global impact of the industry on economic and social realms.  For more information, please visit seacretdirect.com.
Recommended Distributors Seacret Direct