The Happy Co.'s Gabrielle Merl Achieves Royal Black Diamond Rank
March 31, 2021
By Team Business For Home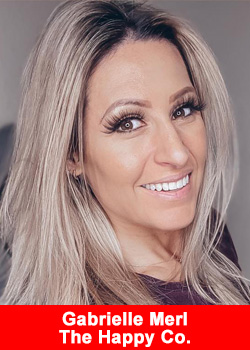 "Drink coffee. Be happy. Share your story."
Those are the guiding principles Gabrielle Merl follows as a brand partner with The Happy Co. The 36-year-old wife and mother of three young children is a licensed acupuncturist and herbalist, and she first turned to network marketing in 2017 after her husband lost his job while she was pregnant with her third daughter.
She saw some personal success during her tenure with that company but, she says,
"I was never ever to help my team win. I started to look for something else because I had seen behind the curtain of this beautiful industry and had asked myself the question, 'why not me?' I just knew I needed to find the right opportunity."
By chance, Gabrielle reached out to an acquaintance on Facebook after she saw a post that piqued her interest. "I reached out to her because the words 'happy' and 'coffee' were exactly what I needed!" she shares. "I was a mom of three and barely getting through every day, just waiting for bedtime."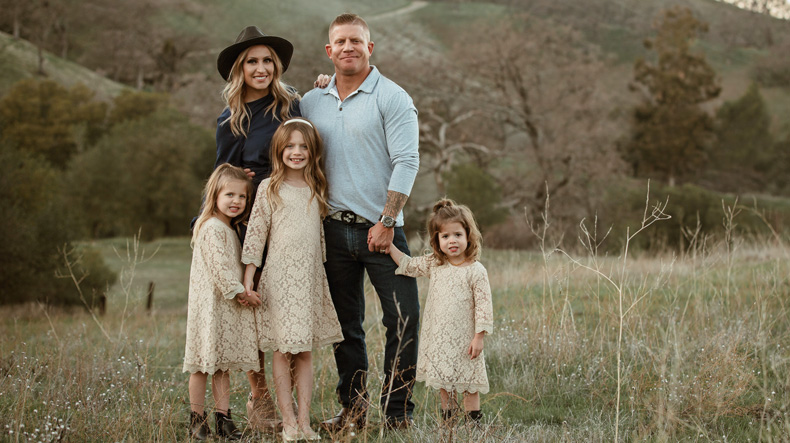 The first time she tried the coffee product, Gabrielle says she was blown away.
"Then I was introduced to the simplicity of the system and knew that it was something I could do — but not only that, I also knew that I could easily turn around and teach it, too! The key in this industry is duplication. And we have it because we keep it simple."
Gabrielle's passion lies in loving people where they are and creating a culture where people matter — "whether they want to come in and earn enough to have their products paid for or they want to run and build a six-figure income," she explains.
"I make it a point to empower people to lean on the incredible tools that we have available and to believe in themselves."
Since she's been a brand partner with The Happy Co., Gabrielle has seen many wins for herself and her team, both financially and otherwise. "You don't have to be a social influencer or have the perfectly manicured Instagram to be accepted or successful in this business," she says. "You can show up as yourself real, and raw, and that is enough. The support of all people is unlike anything I have seen in this industry!"
ABOUT THE HAPPY CO.
The Happy Co., formerly Elepreneurs, launched in February 2021 with an established foundation of successful nootropic, functional beverage products that enhance mood, boost energy, enhance sleep, and make you look and feel like a younger person. The Happy Co. starts with products but does not end there. We are a lifestyle and a dose of happy. For more information about The Happy Co. go here.
Recommended Distributors The Happy Co.