Velovita Announces Official Launch
March 4, 2021
By Team Business For Home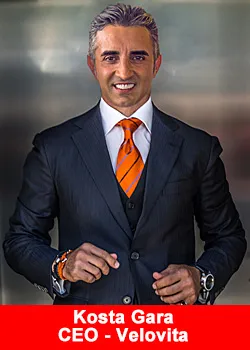 It was an incredible weekend in South Florida as Velovita officially launched its grand opening celebrations alongside its Top Leaders, Members, and many global fans of their innovative products.
Velovita has quickly become a force in the industry through their cutting-edge biohacking solutions led by their innovative flagship products brān and zlēm.
The sold out 3-day event kicked off on Thursday night with an exclusive, invite-only, Top Leadership VIP Dinner Hosted by Velovita's Co-Founders Kosta Gara and Jeff Mack. Those in attendance all earned their seat at the illustrious table for a night of inspirational talks, delicious cuisine prepared by a world-class chef, and incredible energy throughout the beachside private dining room.
Velovita's Global Master Distributor Mary Amoedo served as Master Ceremony for the Launch Event Weekend and did an incredible job engaging and entertaining the crowd inside the main ballroom of the prestigious oceanside Westin Hotel.
CEO and Founder Kosta Gara kicked off the convention duties on Friday afternoon with an incredibly powerful speech that covered it all from his amazing and inspirational life journey to many of Velovita's exciting future projects. Among the items he shared were plans for a brand-new Corporate Headquarters, the launch of new markets, and Velovita's global footprint expansion plans.
Launch Event attendees were then treated to an amazing afternoon of engaging speakers that included Velovita's Top Leaders and All-Stars. Friday's festivities didn't stop there as all the attendees were treated to a fun night of poolside Karaoke that at one point featured Velovita President Jeff Mack grabbing the mic and bringing the crowd to its feet.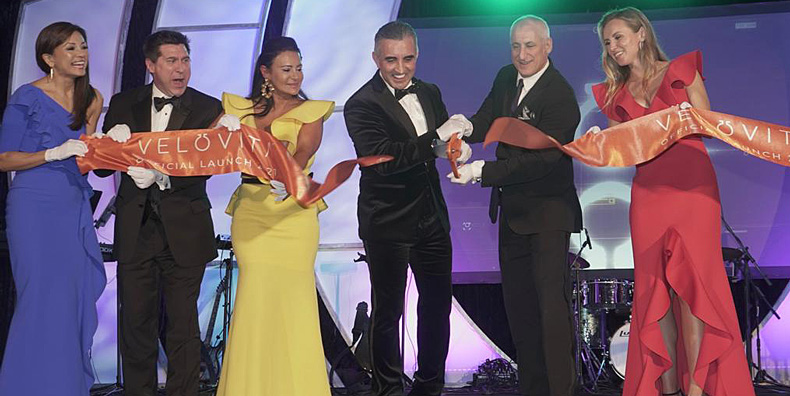 As the sun rose on Saturday morning, Velovita's RISING STARS were recognized in a private breakfast and training session from inside the hotel's most beautiful meeting room overlooking the ocean.  As the incredibly productive and educational RISING STAR breakfast wrapped up, all the weekend's attendees quickly made their way towards the main ballroom for the final day of convention action.
Taking the stage first was Velovita President Jeff Mack, whose business savvy presentation gave all those in attendance the insight needed to take their business to the next level.
In addition, Jeff Mack let the crowd in on some exciting updates which left the convention floor buzzing. Among the announcements were additions to the company's already successful customer program as well as some promotions that were received with a standing ovation. The Velovita Launch Event stage shined all morning and afternoon with impressive presentations from all the speakers and leaders involved.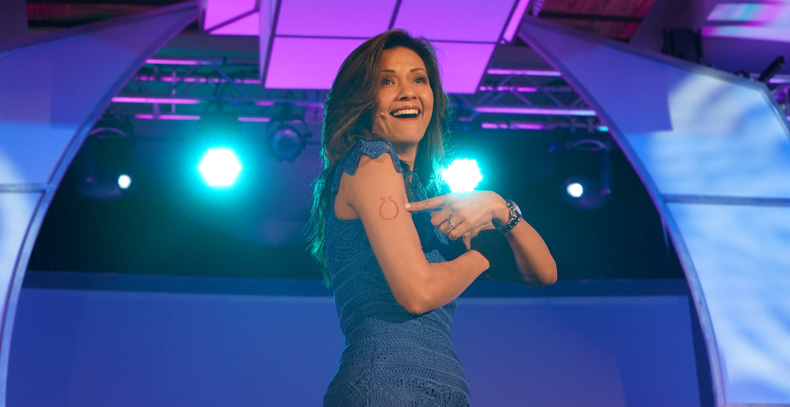 Among the speakers was Dr. Saberi, who was officially introduced as Velovita's first scientific advisor. The addition of Dr. Saberi to the Velovita team adds another element to the business that will increase the confidence for all of Velovita's members and customers in their cutting-edge biohacking solutions.
As the final day of convention came to a close, Kosta Gara brought on stage and introduced all of the Velovita department heads to help answer questions from those in the crowd.
Velovita President Jeff Mack had this to say about the Official Launch Weekend:
"We planned to do this in September, but it clearly wasn't in the cards. Even without meeting, we've been able to create a good culture. However, families need to be together and after this weekend, it's clear we are just that. We came into the weekend with a strong pulse, but now we have one collective heartbeat!"
After the convention doors closed on Saturday afternoon, those in attendance were in for one more treat.
The main ballroom was magically transformed into an Academy Awards style Gala Dinner and Awards Ceremony that rivaled a fairy tale in elegance. After a delicious 4-course dinner, the attendees were treated to a dazzling awards ceremony that presented over 21 trophies to Velovita's Top Leaders and earners.
Topping off the awards ceremony was the presentation of Velovita's CHAIRMAN'S CUP to Global Master Distributors Mary and Richard Amoedo for all their incredible achievements and efforts from Velovita's inception.
An Official Velovita ribbon cutting ceremony started the party as guests danced the night away with awesome music from Miami's best 12-piece band and a special appearance from one of the world's best DJs. It was truly a great time at Velovita's Official Launch Event, and everyone is surely looking forward to the next event from the impressive Velovita family.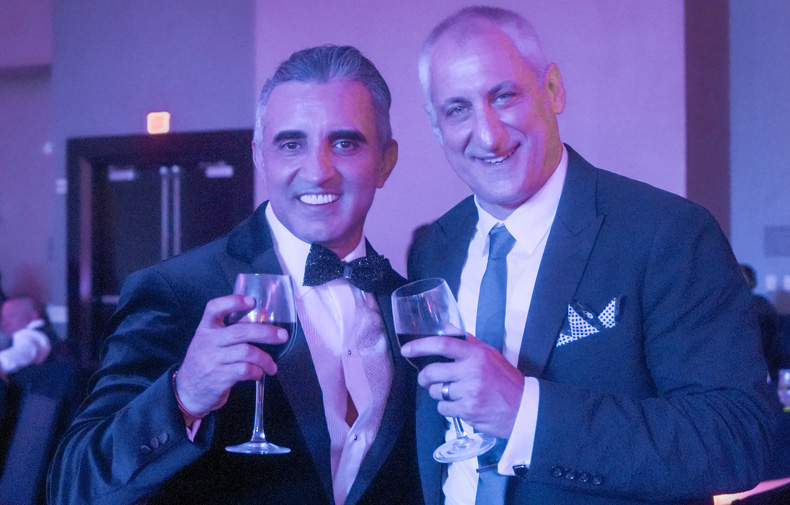 Velovita CEO and Founder Kosta Gara expressed his thoughts on the amazing Launch Event:
"What a great start to the year! We begin the year with the launch of our new product followed by a sold out, one of a kind, exquisite and profound launch event for our company. More importantly, it was for our community. Many said, "we couldn't pull it off" or that "we shouldn't."

After canceling our original date, out of an abundance of caution, our leadership was very vocal about wanting to come together and properly launch Velovita. Thus, our field leadership as well as the Velovita staff put on an event that everyone in Velovita will talk about for years to come! Congratulations to everyone involved! I'm especially proud of our Velovita leaders and their focus on taking care of our Members, our customers, and our communities."
About Velovita
Founded on 90+ years of operational and field success, Velovita has quickly become a global leader of innovation in the field of biohacking, social selling, community expansion, and support for the new world entrepreneur.
Their mission is to provide an ecosystem of inspiration, education, and life enrichment. Velovita has a singular focus on the individual to increase their daily performance both mentally and physically. For more information on Velovita, please visit Velovita.com or Velovita's Facebook page. You may also contact Velovita at [email protected]. It's a SNAP! We know you'll #LOVIT!
Recommended Distributors Velovita